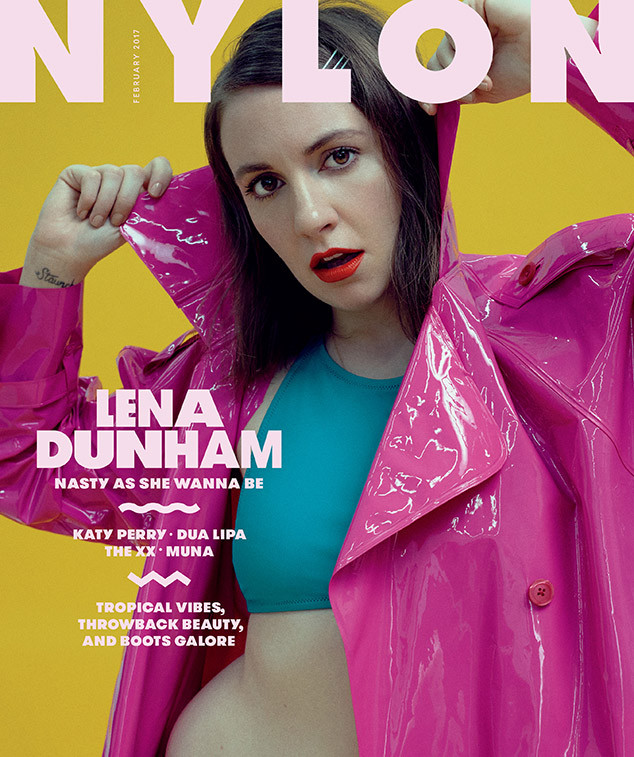 Sofia Sanchez & Mauro Mongiello for Nylon
Lena Dunham may not be totally self-aware these days, but she is totally aware of her haters...and she gives them absolutely no room to affect her.
The 30-year-old actress covers the February issue of Nylon magazine and reveals how she learned to stop caring what everyone else thinks about her.
"I'm realizing more and more as I get older that I'm actually way less self-aware than I thought," she told the publication. She said she used to counter public critique with remarks like, "'Oh, I've been in therapy since I was 7. There's nothing you could say about me that other people wouldn't know.'"
However, now, she explains, "The older I get, the more I'm like, 'I don't f--king know what anybody is seeing when they look at me,' and the coolest thing is it's not my problem."