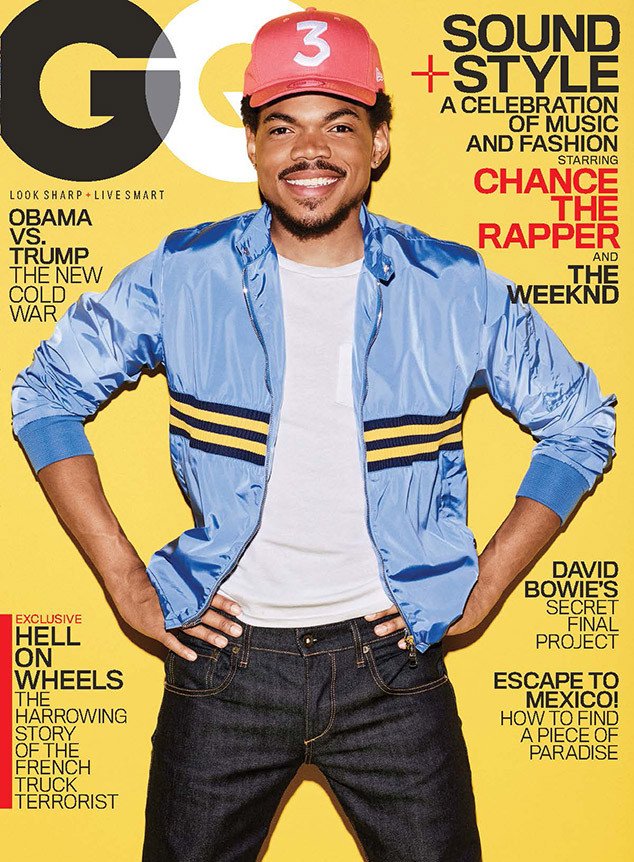 Eric Ray Davidson for GQ
In case you were wondering, Chance the Rapper is not trying to be the next Kanye West.
Yes, the 23-year-old looks at 'Ye like an idol, but, no, he's not trying to follow in the controversial rapper's footsteps.
Chance covers the February issue of GQ magazine and opens up about his musical influences and his view on the rap industry. He also explains why he's taking a bit of a different path than Kanye.
"I don't think I ever wanted to be like Kanye in personality," he told the publication. "I think I definitely want to, have always wanted to, have his boldness or assurance in myself. But I've definitely seen Kanye do things where I was like, 'I'd never do that.'"