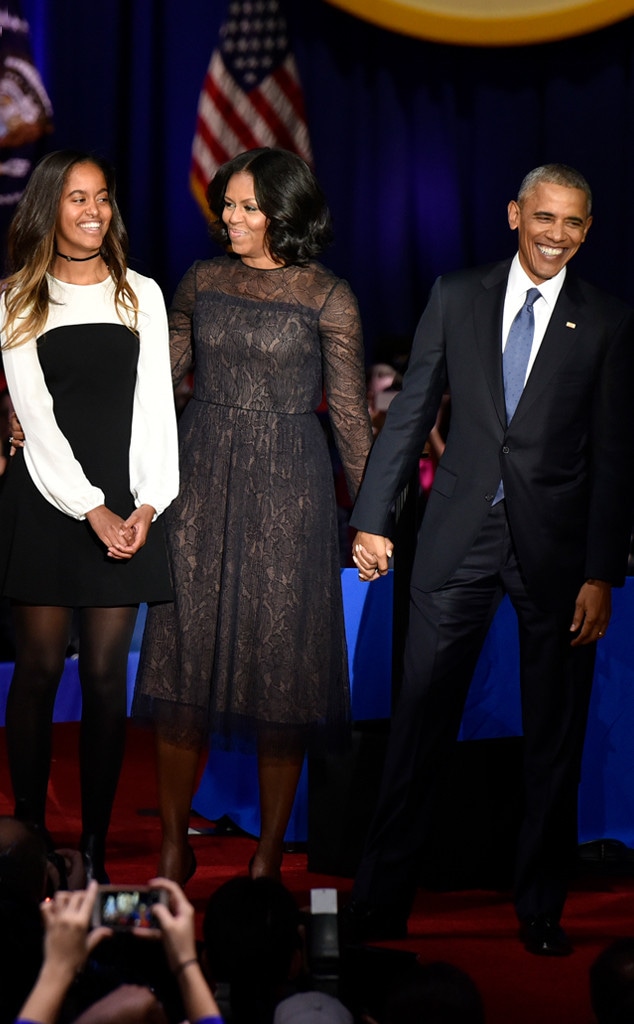 Christopher Dilts/Bloomberg via Getty Images
Where in the world is Sasha Obama?
That was the question on Americans' minds Tuesday evening as President Barack Obama delivered a teary farewell address in Chicago. As cameras focused in on First Lady Michelle Obama and their older daughter Malia Obama wiping away tears in the audience, the 15-year-old was nowhere to be found.
As the First Family took the stage for its last public event in office late Tuesday night, the teen's absence was felt even more as viewers took to social media to ponder what could have possibly kept the youngest Obama away for their White House finale.
Simply, the high school sophomore had a test in the morning. According to a White House official, she stayed back in D.C. because she had an exam at school on Wednesday. 
However, before it was confirmed that Sasha really had to miss the big speech for school, endless jokes popped up on Twitter musing over what kept her away. 
Jokes aside, President Obama used the conclusion of his lengthy last address partly to recognize his two daughters, who were just children when they first became residents of 1600 Pennsylvania Avenue eight years ago. 
"Under the strangest of circumstances you have become two amazing young women. You are smart and you are beautiful. But more importantly, you are kind and you are thoughtful and you are full of passion," he said at the podium. 
"You wore the burden of years in the spotlight so easily. Of all that I have done in my life, I am most proud to be your dad."
Malia's tears said it all.