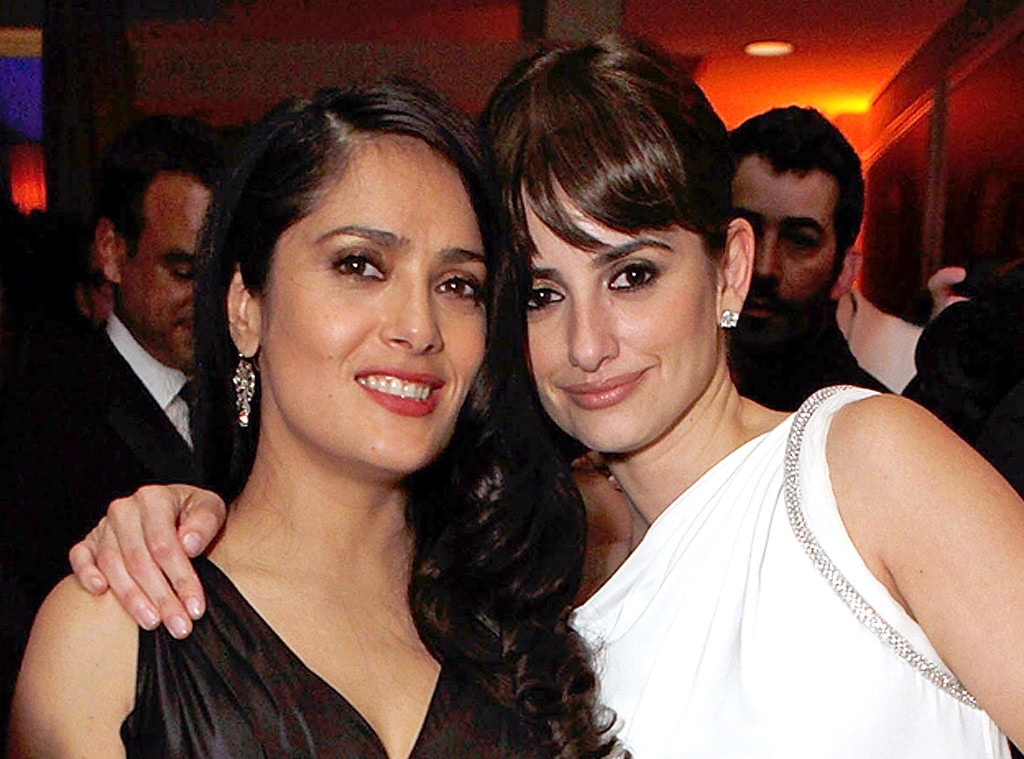 Jeff Vespa/VF/Getty Images for Vanity Fair
We just love these two!
Salma Hayek and Penelope Cruz are total friendship goals. This relationship between the two actresses dates back for more than 20 years.
So today, they celebrated their beautiful friendship, and we're all about it. While some might say that Hollywood friendships are fickle, these two prove that long-lasting sisterhoods can exist in La La Land. 
"Good #friends are forever Los buenos #amigos son para siempre. #spain #mexico #penelopecruz," Hayek captioned the photo.
Meanwhile, Cruz posted the same photo in black and white and wrote, "Buenos días! #friends #forever #salma."
How could we forget when Cruz pranked Hayek in 2005 in one of the best Punk'd episodes, ever! 
Aside from good laughs, these two have a real bond.
"But then Penélope has always been my hero and my friend. We've known each other for at least 20 years," the Drunk Parents actress said to The Edit in 2015 when asked about the work of her peers.
And as if they hadn't proved that they're two of Hollywood's greatest BFFs, Cruz said in 2014 to Allure some pretty hilarious deets about their friendship. 
"She's one of my best friends. We call each other huevos [eggs]. It was because when we were working together, we didn't have children yet, so we used to sleep much more than now. So it was a way to call each other lazy," Cruz confessed. "We slept in the same bed so many times, and it was like she was always trying to wake me up and call me huevos."