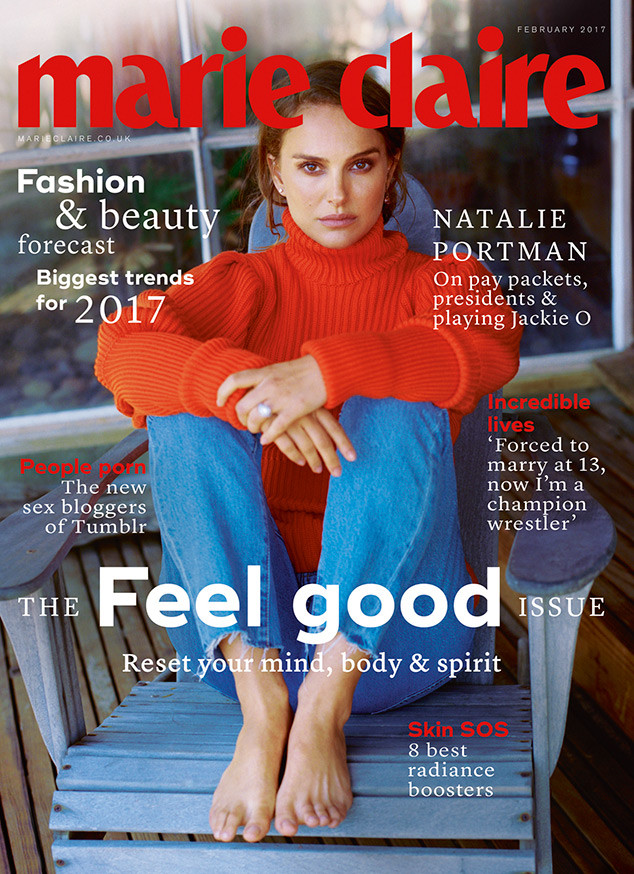 Matt Jones/Marie Claire UK
The gender wage gap in Hollywood? Natalie Portman has something to say about it.
The Jackie star appears on the cover of Marie Claire U.K's February issue, inside revealing yet another startling incident in which a female actress earned far less than her male co-star. For her performance in 2011 rom-com No Strings Attached, Portman tells the mag that she earned three times less than Ashton Kutcher.
But according to the 35-year-old Oscar winner, Natalie wishes her reaction was less indifferent: "I wasn't as pissed as I should have been. I mean, we get paid a lot, so it's hard to complain, but the disparity is crazy."
She added, "I knew and I went along with it because there's this thing with 'quotes' in Hollywood."