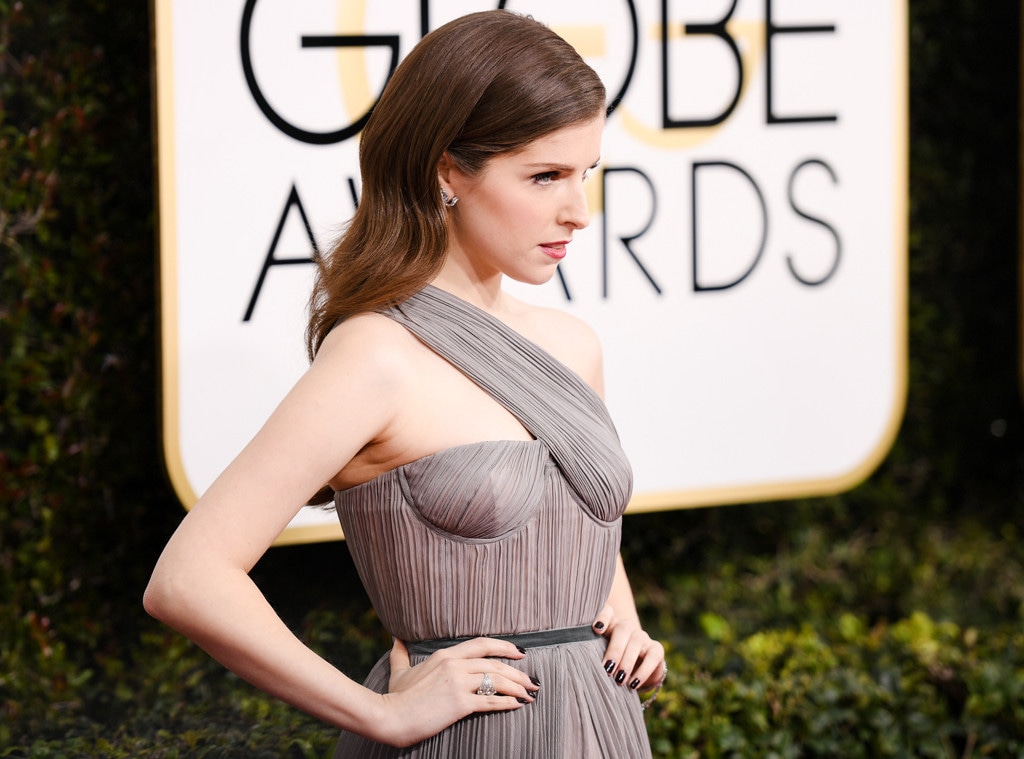 Billy Farrell/BFA/REX/Shutterstock
When it comes any red carpet, most stars bring their A-game.
After all, it's hard not to look your best when you have an entire team of stylists curating your look. But according to Jill Kirsh, Hollywood's guru of hue, there's one fashion factor they're missing. 
"The secret to rocking any red carpet is dressing for your hair color. Your hair frames your face (your eyes, your smile) and, when you work it, it pulls your entire look together," noted the pro. 
Not to say celebs like Anna Kendrick and Jessica Chastain looked anything short of fabulous at this year's Golden Globes, but had they coordinated their dress color to their hair color, they would have knocked it out of the park even more.
Are you a more visual person? The color pro took the liberty to tweak the color of Golden Globes gowns to show just how impactful a coordinated hair-dress color combo can be. The original is on the left and the proposed look is on the right. 
Go on, see for yourself!
"Redhead Emma Stone radiates in the warmth of copper rose and a warm-hued lip," explained the color expert. 
"Drew Barrymore looks like a princess in her golden gown with her golden highlights," said the pro. 
"Warm brunette Anna Kendrick slays in purple magenta," said Jill.
"Anna Chlumsky is regal in the richness and warmth of chestnut brown," added the pro.
"Teal blue is a go-to color for redheads like the fabulous Jessica Chastain," she noted. 
What do you think: Does a slight shift in color transform their looks?