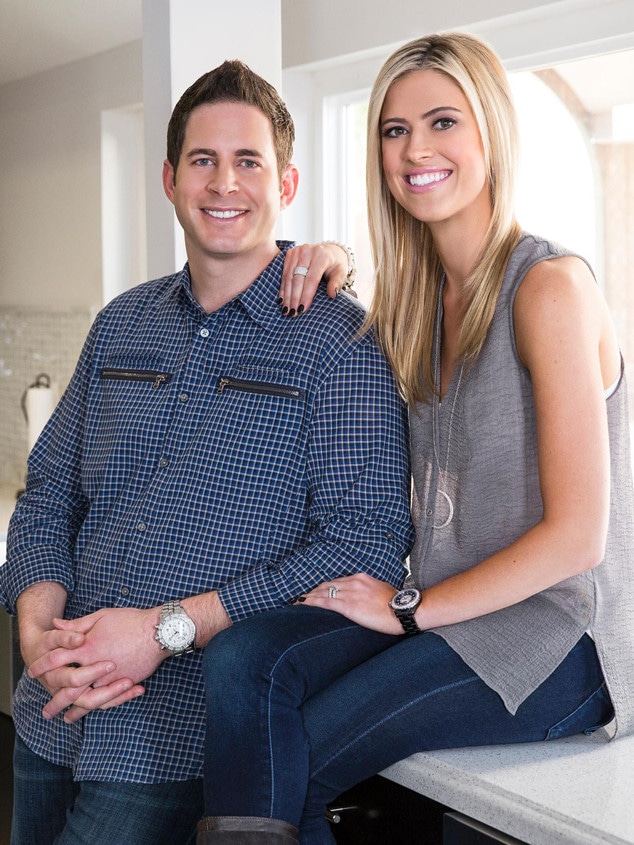 Darcy Hemley, 2014, HGTV/Scripps Networks
Flip or Flop's Tarek El Moussa has filed for divorce from wife Christina.
The HGTV couple have officially taken the necessary steps to legally separate, Tarek's rep confirms to E! News. (People broke the news.) Their decision to move forward with the split comes nearly a month after the pair, who are parents to 6-year-old daughter Taylor and 1-year-old son Brayden, announced they were separating after seven years of marriage.
Possible trouble in paradise first came to light earlier last year when police visited the El Moussa family's Orange County home in May following a "call of a possibly suicidal male with a gun." Tarek allegedly ran from the house with a gun, only dropping the firearm after a helicopter spotted him and police commanded him to do so. Tarek told police he did not intend to harm himself—he just wanted to "blow off some steam."
According to the El Moussas, the incident was a "misunderstanding," as Tarek merely went "on a hike and took a gun for protection from mountain lions, bobcats, coyotes and rattlesnakes."
Christina is said to be dating family contractor Gary Anderson. According to reports, Gary was the one who told police in May that he'd witnessed Tarek flee the family home with a weapon.
In a statement, the exes confirmed they "dated other people following the separation," but said neither was "ready to announce anything in terms of another relationship."
The former couple previously stated that they would continue to work together post-split for the show, however, E! News learned new episodes of Flip or Flop will only be filmed in 2017 to fulfill contractual obligations. Said a source, "The show will end after that."
In a previous statement, HGTV told E! News, "We admire and appreciate Tarek and Christina's great work on Flip or Flop. When it comes to matters related to their own family, we respect their privacy and honor any decision that works best for them and their children. HGTV is currently airing episodes of Flip or Flop and the series will continue production as scheduled."
Regardless of what happens with their personal relationship, the home-improvement gurus have made it a point to declare that their focus will always be on the children.
The exes previously told E! News in a statement, "During the [separation] process, we are committed to our kids and being the best parents we can be. We will continue to work through this process civilly and cooperatively, and plan to continue our professional life together."