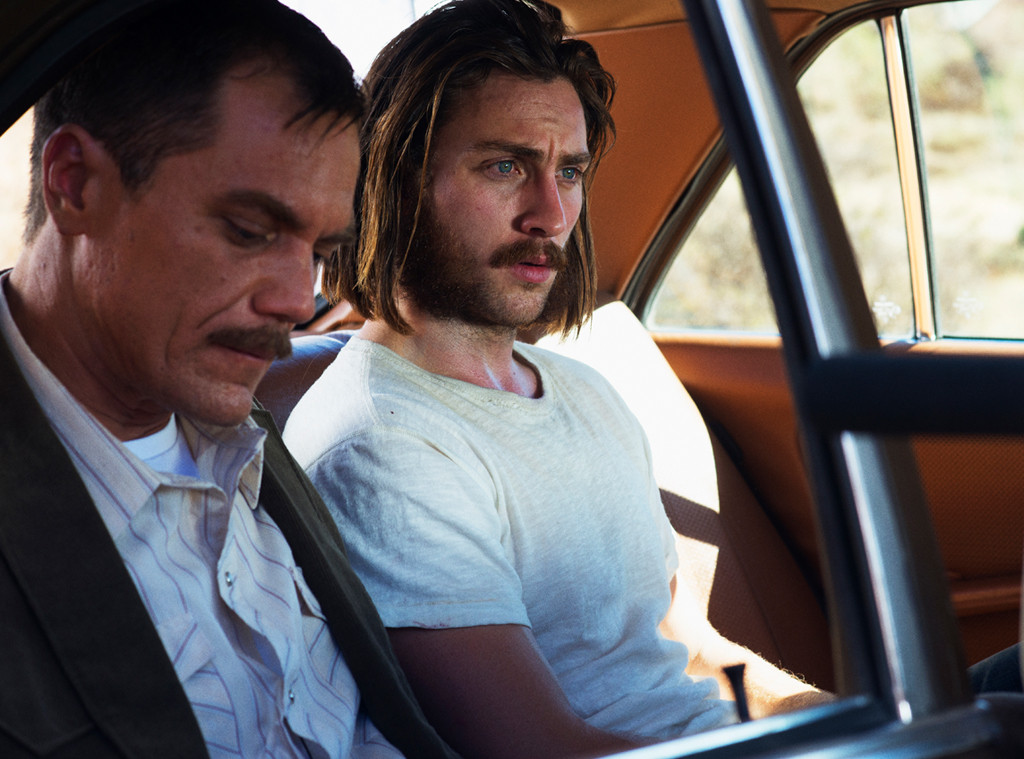 Merrick Morton/Focus Features
SPOILER ALERT: Before you read any further, I have to warn you that there's no way of getting around not describing parts of a certain scene in Nocturnal Animals for this story.
Consider yourself warned.
To say Tom Ford shocked audiences with Aaron Taylor-Johnson's outdoor bathroom scene in Nocturnal Animals is putting it mildly. Not only is he naked and sitting on a toilet that happens to be on his front porch, but we also see him wiping his backside.
But get this—Aaron's wife, Fifty Shades of Grey director Sam Taylor-Johnson, is a big fan of the ewww-inducing moment. "I actually love that scene because I know how Aaron felt doing that scene and the nervousness," Sam told me on the Golden Globes red carpet, adding, "I think it's one of the most cinematically great scenes I've seen in awhile."
Ford told me that Aaron actually went full frontal while filming the scene but his manhood didn't the final cut. "He showed a lot more than we used," Ford said.
Merrick Morton/Focus Features
Why no peek at his junk? "Because that would have become what everyone only talked about," Ford said.
Good point.
Aaron insisted on the carpet that he never expected to win last night. As we know now, he went on to take home his first Golden Globe for his work in the movie as psychopath Ray Marcus.
"I don't," he said when I asked if he had an acceptance speech prepared. "I feel like it's just such a huge achievement and I feel flattered to be here and I just want to enjoy it."
Paul Drinkwater/NBCUniversal via Getty Images
But if they were to call his name, he said, "I think I just have to remind myself to breathe because public speaking is not exactly my thing."
Sam recalled what it was like at home when Aaron was shooting the film. "I still had to live with that character and that was a little uncomfortable," she said. "I just had to sit tight, that once it was finished then we could begin the process of saying goodbye to Ray Marcus."
The Taylor-Johnsons did reveal that they'll be working together again real soon. (They met when Aaron was 19 and Sam was 42 on the set of Nowhere Boy and have been married for four years.)
The two, however, remained tight-lipped on details.
We can't wait to see what they got cookin'.