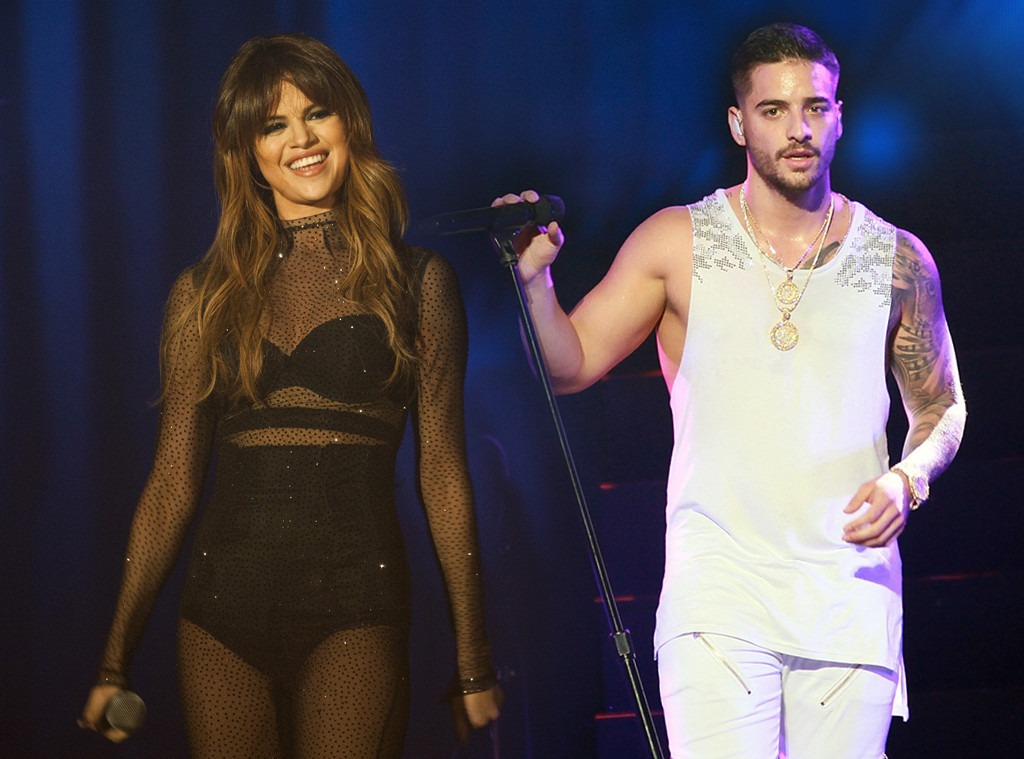 Getty Images
Selena Gomez has the most followers on Instagram. Period. So, when she follows someone, it's news—especially if this someone is Maluma.  
Not only did the 24-year-old singer follow the Colombian hunk, but she also liked one of his pictures, which then led fans of both sides a bit confused and hopeful. Maluma didn't stay behind, he quickly followed Gomez and liked her post which she captioned, "Vente pa' ca," that also happens to be the title of Maluma and Ricky Martin's song. Some fans also think that she was hinting at a possible remix of the track. 
While one fan tweeted in Spanish, "If Selena Gomez dates Maluma I can die happy" and another simply tweeted "Maluma ft. Selena Gomez?" 
The fans are not clear as to why the two are following each other on social media, but they were quick to tweet about it: 
Is there something brewing behind the scenes? Stay tuned...