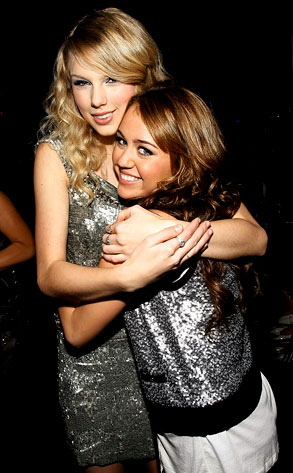 Michael Buckner/Getty Images for AMA
They may not have been able to make sweet—or at least lasting—music with the Jonas Brothers, but Miley Cyrus and Taylor Swift are giving it a go with each other.
The fresh-faced songbirds are teaming up to perform a duet of the Swift-penned tune "Fifteen" at this weekend's Grammy Awards.
"We were trying to figure out different things that would be cool," Swift told E! News' Ryan Seacrest this morning. "We all kind of agreed, 'Wouldn't it be cool if Miley was up there too and we're singing together?' And we're excited about it."
That is, provided Selena Gomez and Camilla Belle don't sign on as last-minute presenters.