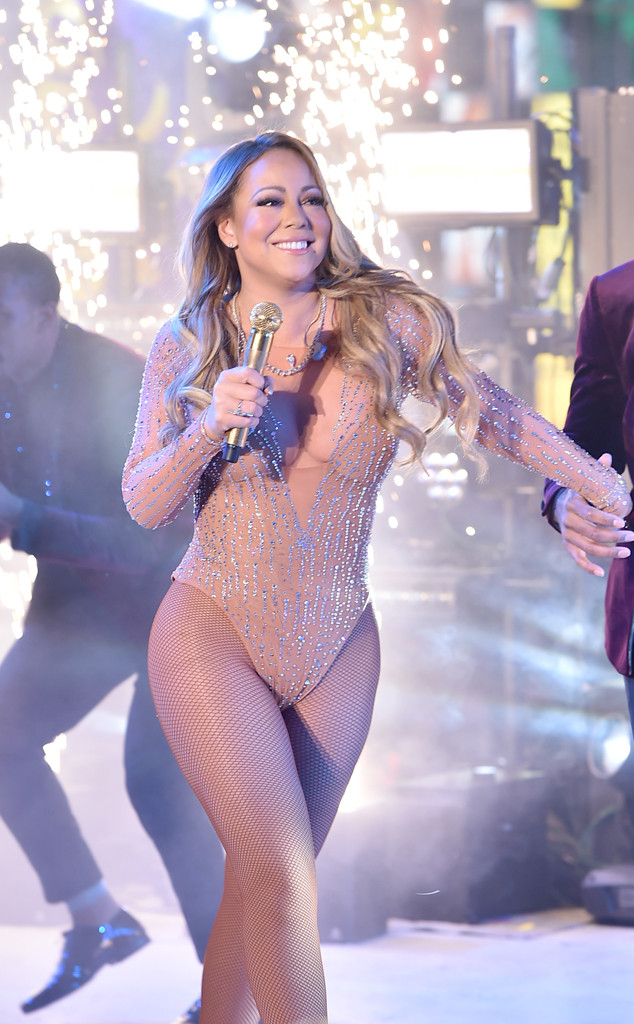 Theo Wargo/Getty Images
Mariah Carey's performance during Dick Clark's New Year's Rockin' Eve still has everyone talking, but no one has more to say about that unfortunate debacle than her manager, Stella Bulochnikov.
For those who missed it, Carey experienced some technical difficulties on NYE that affected her sound. In turn, it affected her ability to properly perform along with the pre-recorded tracks (which is normal protocol for a singer who is performing live) of "Emotions" and "We Belong Together."
While she tried to continue the performance as best she could, Mariah got a bit irritated and told the crowd, "Well, happy New Year! We can't hear. I'll just get through the moment, OK?" she said, later adding, "I'm trying to be a good sport here."
"The country deserved better than that," Bulochnikov said of the performance, and added that she was disappointed Carey didn't have an opportunity to reshoot for the west coast.