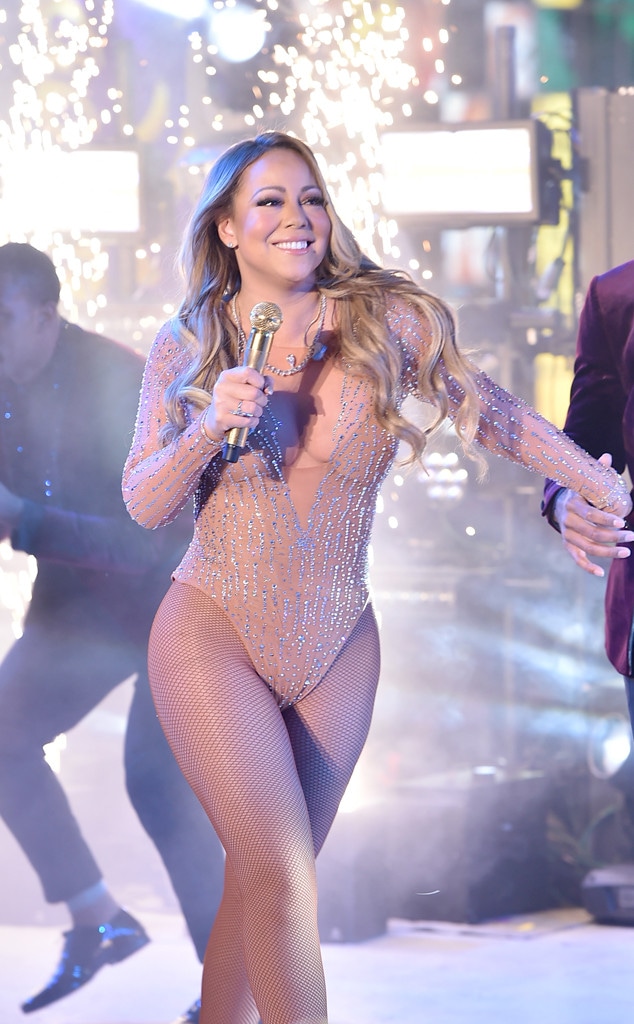 Theo Wargo/Getty Images
Mariah Carey's performance during Dick Clark's New Year's Rockin' Eve still has everyone talking, but no one has more to say about that unfortunate debacle than her manager, Stella Bulochnikov.
For those who missed it, Carey experienced some technical difficulties on NYE that affected her sound. In turn, it affected her ability to properly perform along with the pre-recorded tracks (which is normal protocol for a singer who is performing live) of "Emotions" and "We Belong Together."
While she tried to continue the performance as best she could, Mariah got a bit irritated and told the crowd, "Well, happy New Year! We can't hear. I'll just get through the moment, OK?" she said, later adding, "I'm trying to be a good sport here."
"The country deserved better than that," Bulochnikov said of the performance, and added that she was disappointed Carey didn't have an opportunity to reshoot for the west coast.
Noting that she hasn't spoken to host Ryan Seacrest since that night, but adding that she's not mad at him for what happened, Bulochnikov tells E! News, "They came to me and said, 'What do you want us to do?' I said, 'I want you to cut the west coast feed, I want you to edit the west coast feed, I want you to do right by Mariah.'"
However, she explains that TV exec Michael Schimmel told her, "We can't do that."
Bulochnikov continues, "It's disgusting that they wouldn't edit a better performance for west coast and say, 'Hey, listen we're so sorry that we had a mechanical problem but we love you Mariah, we're grateful to you Mariah, we're going to do anything we can to give America the right performance.'
"No one even ran out to say to us, hey would you please reshoot? Can you hang back for a few minutes? And can we shoot something else? And we would've stayed on that stage and shot it, but nobody ran out...There's not a human being on the planet that could change my mind that they didn't do this for a viral moment for ratings and that's my problem."
Carey's manager also responded to Mariah's former manager (and ex-husband) Tommy Mottola's criticism of the entire ordeal, and she didn't hold back.
"I'm sure he's jealous because Mariah Carey is conquering every single medium despite him… So I'm sure Tommy Mottola can't handle it. I'm sure he's jealous because nobody's worked for him in 15 years and he decided to crawl out of his cave and dust himself off. And you know what my response is? He can just shut the f--k up and mind his own business. He should shut the f--k up and mind his own business, he has some nerve."
While many still seem very worked up about the performance, Carey, herself, seemed to just brush it all off.
"S--t happens," Carey tweeted early Sunday. "Have a happy and healthy new year everybody! Here's to making more headlines in 2017."
There we go.