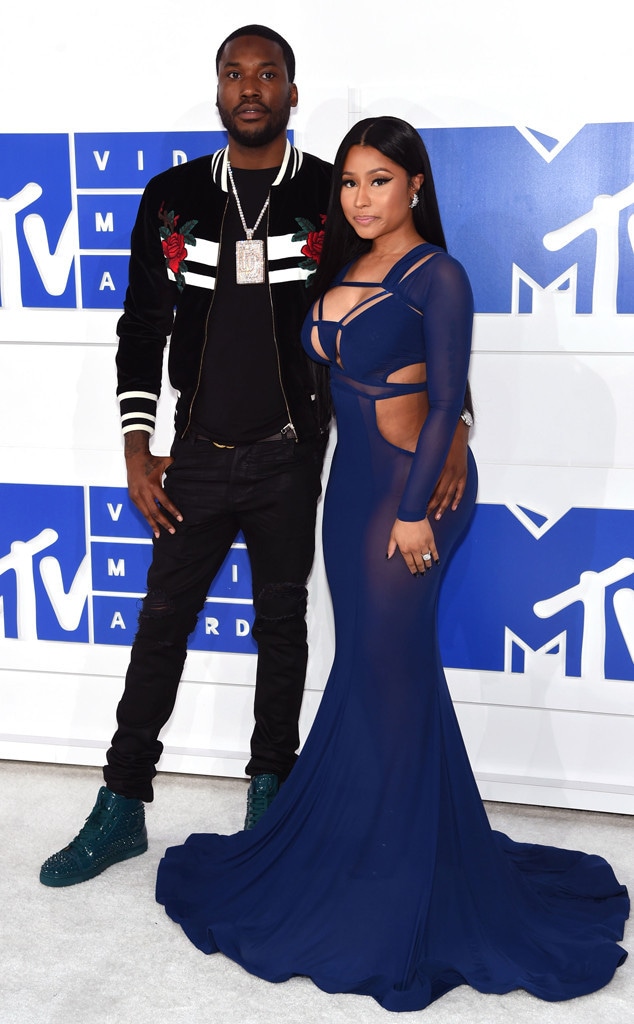 Jamie McCarthy/Getty Images
It's official that Nicki Minaj and Meek Mill have split, and now we may have some insight as to what led to their split.
A source tells E! News that there was a big communication problem between the rap couple. "They were fighting on and off for a little while about a few topics that upset Nicki. They had a bigger fight and then called it quits," an insider tells us exclusively.
The source adds that Minaj was the one who decided to end the relationship, and that there is still love between these exes.
"She is doing great and is just putting her mind and soul into her music at this time," the source explains. "She can't predict the future, so getting back with Meek could happen down the road again, because even with fights, she will always have a love for him."
Speculation on whether these two separated continued to grow until Nicki took to social media to set the record straight that, yes, she's no longer with Meek.
"To confirm, yes I am single," she wrote to her 20.7 million followers. "Focusing on my work & looking forward to sharing it with you guys really soon. Have a blessed New Year. Love u."
There seemed to be a bit of shade thrown at the Pink Friday rapper when Meek displayed an image of wedge sneakers with the caption, "If you walk out don't wear these they wack….." on an Instagram post that has since been deleted.
Sure, that can be interpreted in many ways, but those shoes were worn in the music video for Ciara's 2013 break-up single "I'm Out" featuring Nicki. We'll let you decide on whether that's just a funny coincidence or not.
Nicki, 34, and Meek, 29, began dating in early 2015, and have tried to keep the majority of their personal lives as private as possible.