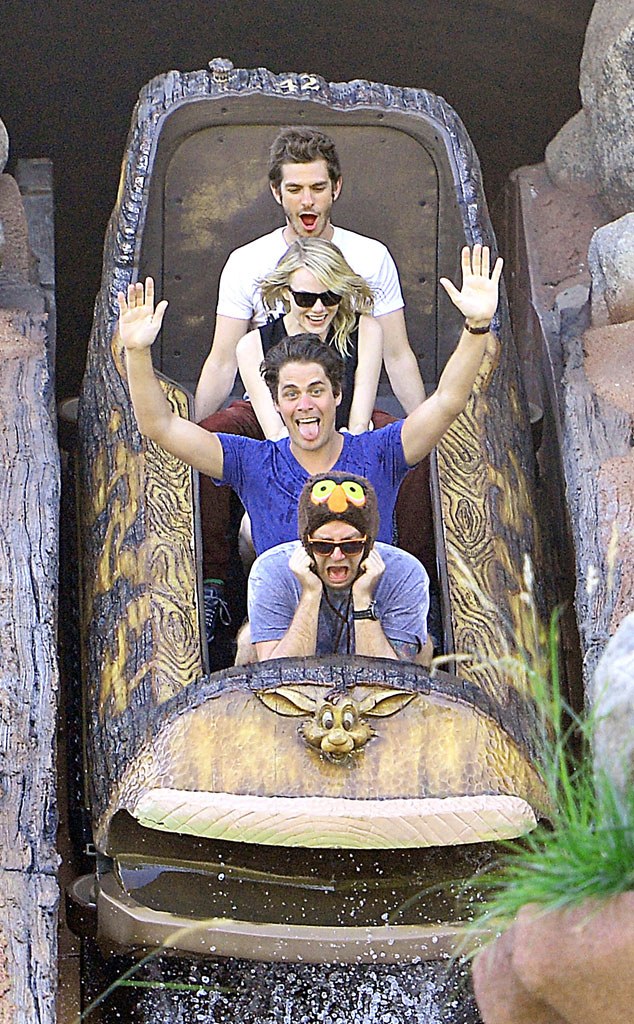 StarFeine.com/ Splash
Andrew Garfield once had a really magical time at Disneyland.
Almost five years ago, the Hacksaw Ridge star celebrated his 29th birthday at Disneyland with Emma Stone and a group of his closest friends. But what seems like a normal birthday outing has quickly turned into a hilarious anecdote, thanks to a video from W magazine. In the video, Garfield opens up about that special day and reveals that he, Stone and the rest of their friends were...well, stoned.
"They came out to L.A. to surprise me. We went to Disneyland. We ate pot brownies. It was literally heaven. How about Space Mountain three times in a row?" he recalls. "I freaked out on It's a Small World. I was like, 'It is a f--king small world.'"