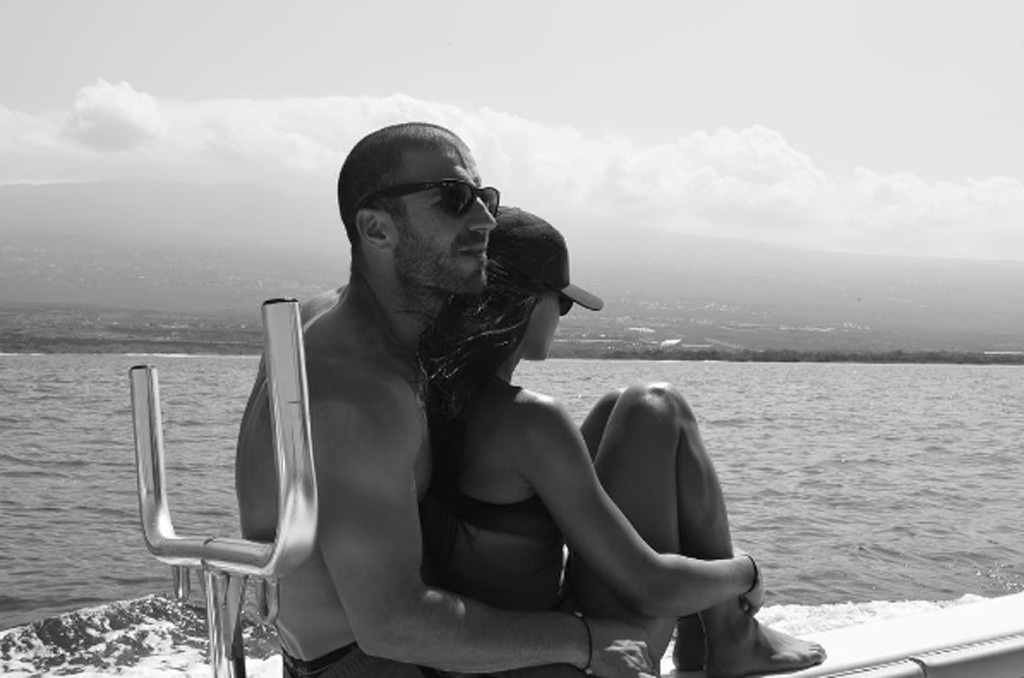 Instagram
We could practically hear women's hearts breaking all over the world after finding out Sam Hunt is engaged to his longtime, on-and-off girlfriend, Hannah Lee Fowler...But, selfishness aside, his love for her is undeniably adorable.
A rep for the 32-year-old country singer confirmed their engagement to E! News on Monday, and after some thorough researching, investigating and Instagram stalking, we have to admit, she seems pretty rad.
But you can decide for yourself what to think about Ms. Hannah Lee with these five facts we discovered about her:
She Inspired a Lot of His Music: The singer told E! News Hannah Lee was the reason he named his first studio album Montevallo.
"I didn't actually live in that town," he told us in 2014. "I had never visited Montevallo, but right before I left to go to Nashville I met a girl from there. A lot of the experiences I had with her and the relationship I had with her, that inspired a lot of the songwriting on the album."
In fact, in an interview with ABC News Radio, he said she even approved most of the music. "I spent a lot of time talking to her about songs. I probably should have included her as a co-writer on a lot of these songs because I spent a lot of time chatting with her," he said at the time. "I got a lot of insight into females in general from being in a close relationship with her. I used a lot of that when writing on the songs, because a lot of the songs are relationship-based. I didn't want it to be just extra-macho."
Including His Most Recent Song: Hunt released "Drinkin' Too Much" on New Year's Eve—a song in which he addresses her directly.
"Every dream I ever had was you/ Hope you know I'm still in love/ It's the kind you can't fall out of," he says. "Hannah Lee, I'm on my way to you/ Nobody can love you like I do/ I don't know what I'm gonna say to you, but I know there ain't no way/ I know there ain't no way, no there ain't no way we're through."
She Comes From a Big Family: She has two brothers and three sisters. We learned her father, Scott Fowler, is a pastor in her hometown, and according to the "About Us" section of the Spring Creek Cumberland Presbyterian Church, he has seven children with wife Linda Fowler: Hannah, Joshua, Rebekah, Sarah, Jonathan, Elizabeth and Daniel.
Hannah's sisters often post photos of her (though she apparently doesn't have social media), sharing how they're all "best friends."
She's a Nurse Who Loves Carbs and Working Out: One of her sisters, Rebekah, shared a sweet message for Hannah on her birthday, noting she spends her days saving lives as a nurse, working out and indulging in carbs and sweets.
They've Been On and Off for About 10 Years: As he explained when discussing his Montevallo album title, Hunt used to visit the small, Alabama town when he was playing football at The University of Alabama at Birmingham. He graduated in 2007, so he likely started dating her around that time. However, in his new song, he said "a year ago" he told her about something that happened in a hotel room in Phoenix, and she told him "have a good life."
They Rekindled Sometime in 2016: Though it's unclear exactly when they got back together, the couple was photographed holding hands while vacationing in Hawaii together in September 2016. Then, last week, they spent time together in Israel, according to Hunt's Instagram.
Congratulations again to the happy couple!