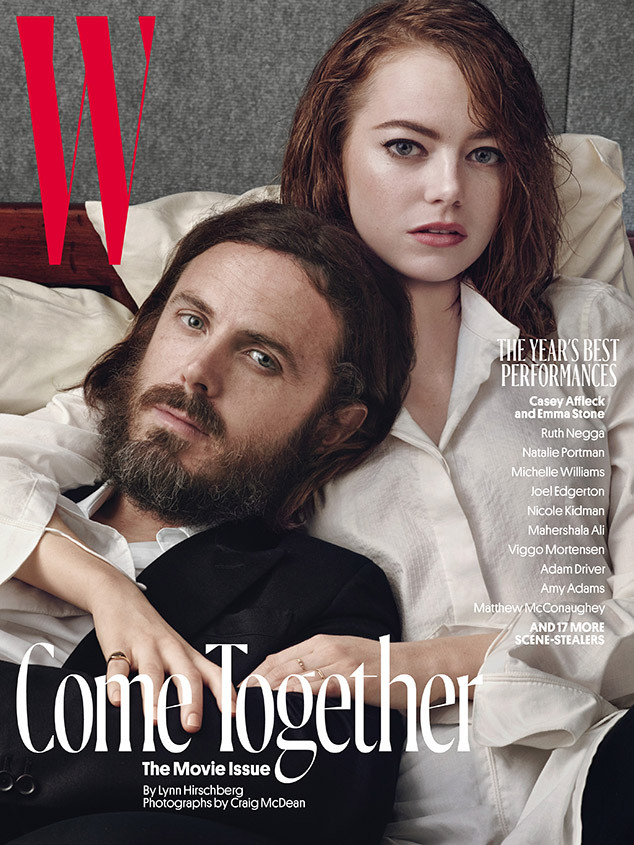 Craig McDean for W Magazine
Emma Stone has had quite the year.
The actress is looking at a nod for Best Performance in a Musical or Comedy ahead of the Golden Globes this weekend, thanks for her role in La La Land, which she still can't believe she got.
Chatting with W magazine for their "Best Performances" issue—which she covers beside Casey Affleck who was nominated for Manchester by the Sea—she opened up about how director Damien Chazelle attended one of her worst performances of Caberet.
"Well, Damien came to see me when I was doing Cabaret, and he saw me on a night that I was on a lot of cold medicine, which was a lot of nights because I was sick a lot during the run," she recalled. "And, I didn't know that he had come with the composer, Justin Hurwitz. After the fact I heard he had seen it and I was really upset, because I was like, 'I don't think I was even in my body for that entire show.'"