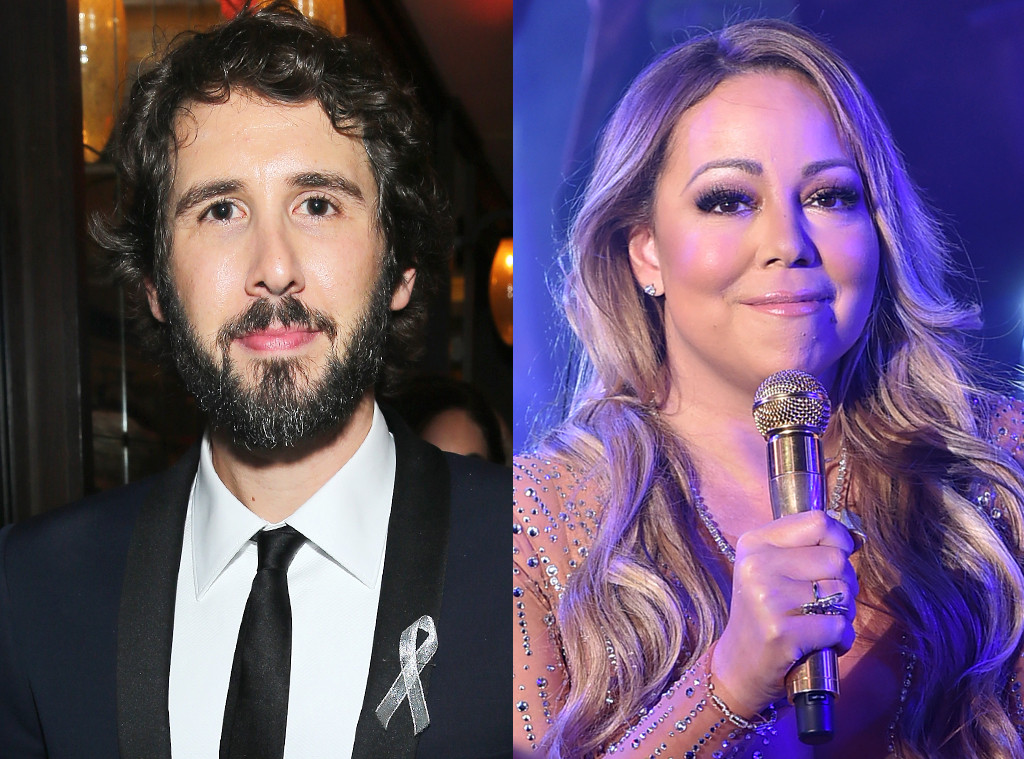 Getty Images
Mariah Carey's botched performance at Dick Clark's New Year's Rockin' Eve with Ryan Seacrest spurred plenty of snark on social media, including from fellow acclaimed singer Josh Groban.
However, he later took back what he said, adding he was "not out to diss artists."
Carey had experienced technical difficulties during her set at the Times Square show, prompting her to lose her place while lip-syncing, a common practice at high-profile events televised live. She later wrote on Twitter that "S--t happens."
While watching her performance, Groban tweeted, "Any time one of the greatest voices of my generation lip syncs an angel loses its wings." He then deleted the tweet.
"Deleted my tweets about a certain performance because it was made in humor but taken way more meanly than intended," Groban wrote. "Not out to diss artists."
"The problem is, you give Twitter an inch & it takes a mile...transforms it into what feels like bullying & I don't want that," he said.
Groban also told critics that "for the record, my point wasn't that great singers never [lip sync]. It was that I don't like when they do."
He also signaled that he wasn't bothered by mean comments that were directed toward him as a result of his remarks.
"That doesn't bother me," he tweeted. "What does bother me is if people take something's meaning way out of whack. So I deleted."
On New Year's Day, he echoed what many people who watched CNN's New Year's Eve coverage were thinking.
"How many people woke up this morning feeling like Don Lemon's pierced ear?" he asked.
The CNN host had downed tequila shots and then gotten his ear pierced live on the air while reporting from New Orleans with Brooke Baldwin. He appeared to be fairly inebriated by the end of the night and was the top trending topic on Twitter.
"No, LEMONORCHARDFANARMY, I'm not deleting that," Groban said. "That one stays."