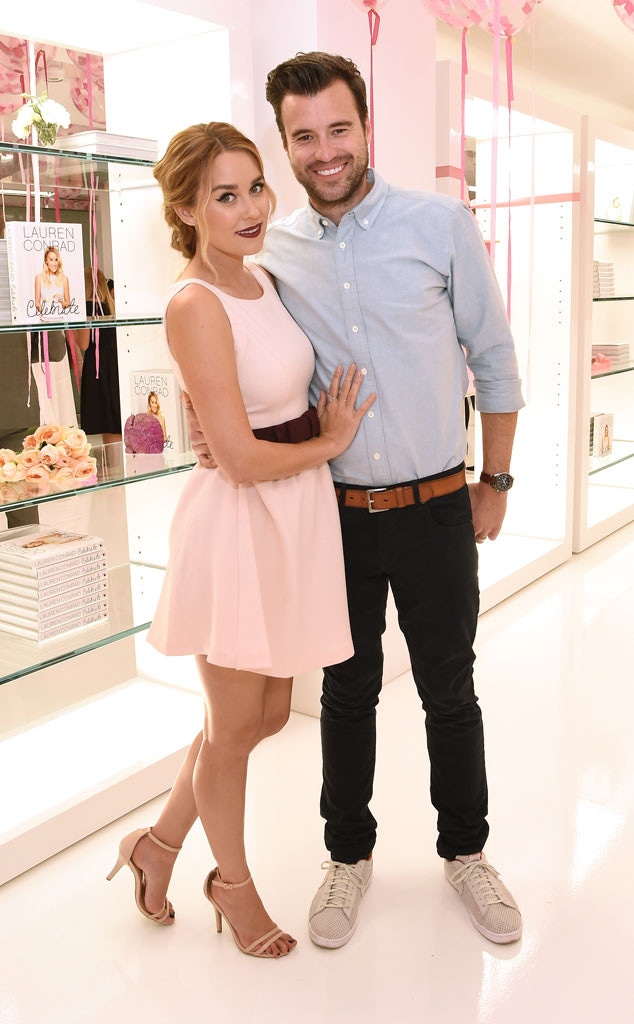 Larry Busacca/Getty Images for PMK*BNC
Now this is how you kick off a brand-new year!
Lauren Conrad had some big news to share with her loyal fans and followers Sunday morning. As it turns out, the fashion designer is going to be a mom in 2017.
"Happy New Year! I have a feeling 2017 is going to be the best year yet..." she wrote on Instagram Sunday morning, alongside a sonogram.
This will be the first child for Lauren and her husband William Tell who have briefly opened up about wanting to start a family.
In a 2015 blog post, The Hills and Laguna Beach star was asked how many children she wants to have with her hubby. "Maybe two," she said. "That way we aren't outnumbered."
Instead of getting pregnant immediately after saying "I Do," Lauren simply wanted to enjoy the honeymoon phase of her relationship as well as her successful career.
"My favorite thing about being married is knowing that I have a partner in life that I get to do so many wonderful things with," Lauren once shared with her followers. "Dreaming of the things we will do 20 years from now is so fun."
Before the end of the year, Lauren will be all about diapers, strollers and nursery's. For now, the former MTV reality star is going to savor her pregnancy and enjoy the support from those closest to her such as her husband.
"William hates it when I say this, but he really is a very nice guy, and when you meet a nice guy who also manages to keep your interest, that is the dream," Lauren previously told Cosmopolitan. "If you're going to settle down, it should be with someone you can't stop thinking about."
 Congratulations to the happy couple!