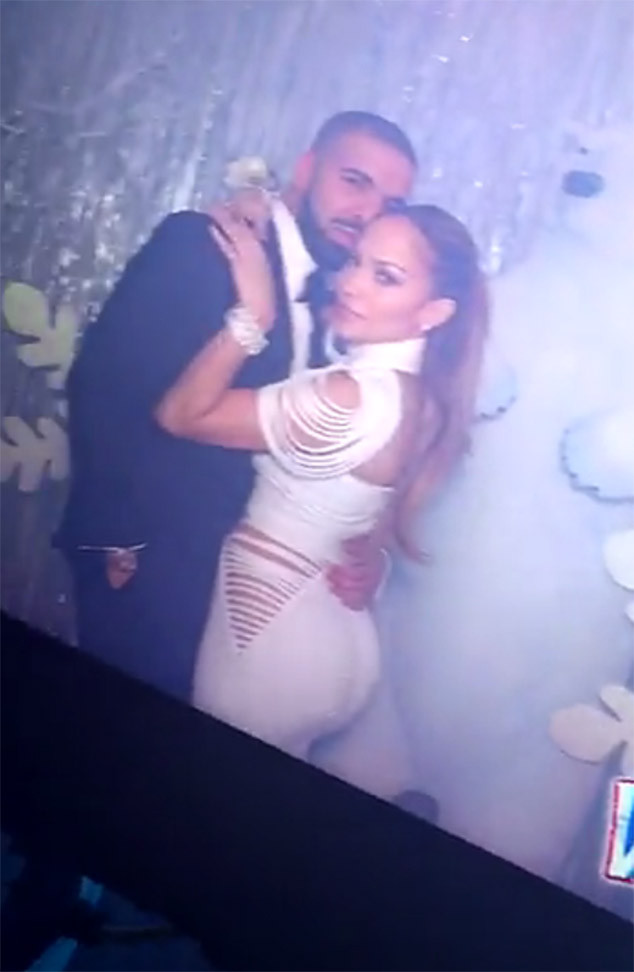 Snapchat
This was a couple that no one really saw coming, and now everybody wants to know what the real deal is between Jennifer Lopez and Drake.
Well, it seems like you can put the cynicism aside, because a source tells E! News exclusively that this budding romance is 100 percent legit, and not a professional ploy to promote any type of business like many are assuming.
However, with that said, these two aren't exactly gearing up to go get matching tattoos or anything like that any time soon.
The insider adds that J.Lo is enjoying her time with Drizzy as a friend and companion, but isn't considering him as a potential serious boyfriend at this stage of the game. "She's having fun," the source tells us.