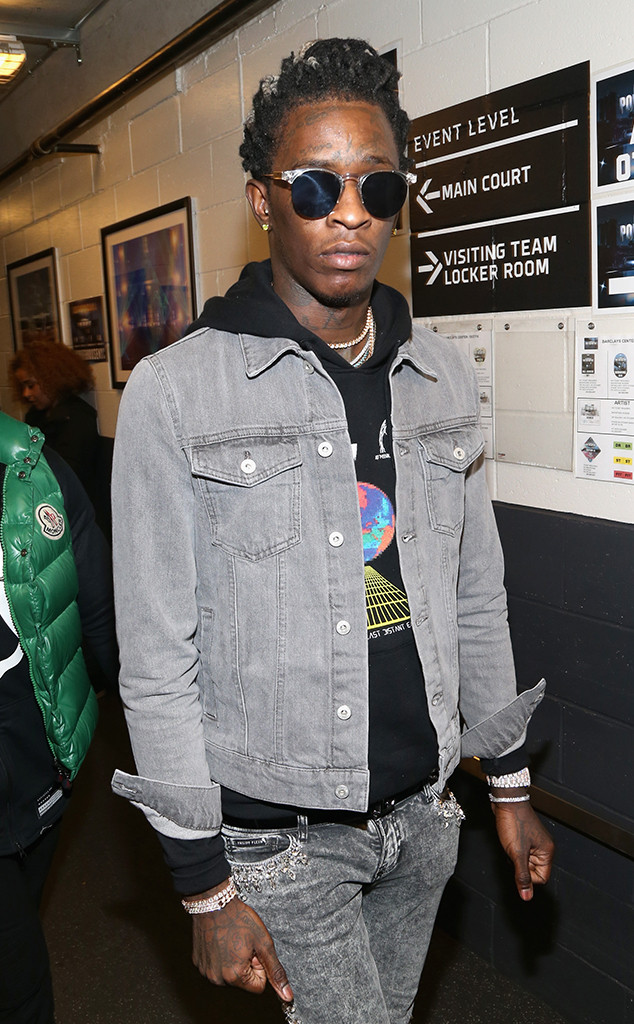 Bennett Raglin/Getty Images for iHeart- Power 105.1
Young Thug is kicking off the holidays with a bit of legal trouble.
E! News can confirm the "Pick Up the Phone" rapper was arrested on Thursday night while shopping at an Atlanta mall.
We obtained the police report that says officials were responding to a call about a stolen car in the mall parking lot, and after helping units recover the vehicle, two officers decided to do a walk-through in the mall to deter any further criminal activity.
During their search, they spotted the rapper—real name Jeffrey Lamar Williams—who has an outstanding warrant out for his arrest for failing to appear in court.
The officers confirmed the validity of the warrant and placed Young Thug under arrest. He was taken to the City of Atlanta jail and released on $750 bail.