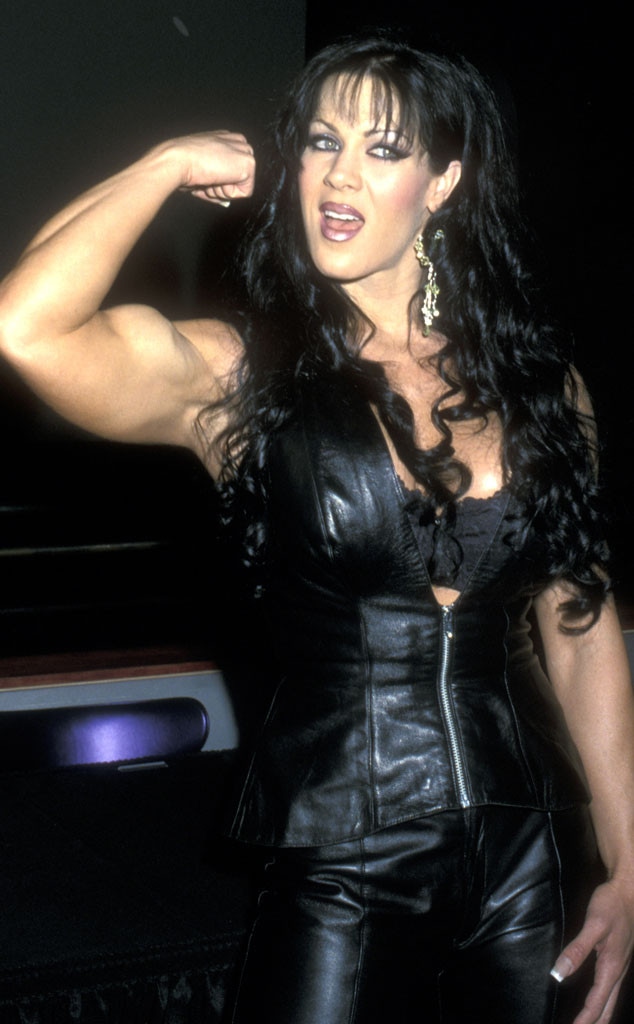 Ron Galella, Ltd./WireImage
WWE star Chyna death was accidental and a result of consuming alcohol and a combination of prescription drugs, E! News has learned.
The WWE star, whose real name was Joan Marie Laurer, was found dead at her home in Redondo Beach, California in April. She was 46.
According to the Los Angeles County Coroner's Office's autopsy report, obtained by E! News, traces of the painkillers Oxycodone and Oxymorphone, the anti-anxiety medication Valium, the muscle relaxant Nordiazepam and the sleeping pill Temazepam, as well as ethanol, aka alcohol, were found in Chyna's system upon her death.
Her manager Anthony Anzaldo had found her body. He told NBC News after her death Chyna died after falling asleep on April 17 and that he found her three days later after being unable to contact her. The autopsy report said he entered her home through an unlocked front door on April 20 and discovered her in bed, unresponsive. He then called 911. Paramedics arrived and pronounced Chyna dead. There were no signs of foul play.
The coroner's report also stated police had found inside a nightstand in Chyna's bedroom multiple bottles of prescription medications, and an empty blister pack and two peach tablets on the floor. They also found a blue tablet and a medication container was found in the dining room.
Anzaldo told E! News in April Chyna had been taking prescription drugs, including anti-anxiety and insomnia medication, which were legally prescribed. He also said "alcohol was a part of her life" and that the wresting star would "would self medicate with alcohol when the meds weren't enough."
"Once I noticed she was over medicating I knew it was out of my hands," he said. "There was no other way than to do an intervention."
He said he reached out to A&E's Intervention docu-series about a possible on-air intervention, saying it was set to be part of the documentary.
Anzaldo also said it had been "very emotional" for Chyna in the months leading up to her death.
"She was shooting her documentary and at times it was stressful," he said, adding, "But she was doing OK. She was doing yoga and a lot of amazing things."
The autopsy report noted Chyna's manager had said she had not been on social media in three days.
Her Twitter account remained active on the day of her death and the morning after. Also that day, a video was posted on her YouTube page that showed the wrestling star walking around a house talking to herself and slurring at times.
Days earlier, she shared a collection of old photos, reminiscing on memories with her different pals from WWE and talked about how much she misses everyone.
 (E! and NBC News are part of the NBCUniversal family.)