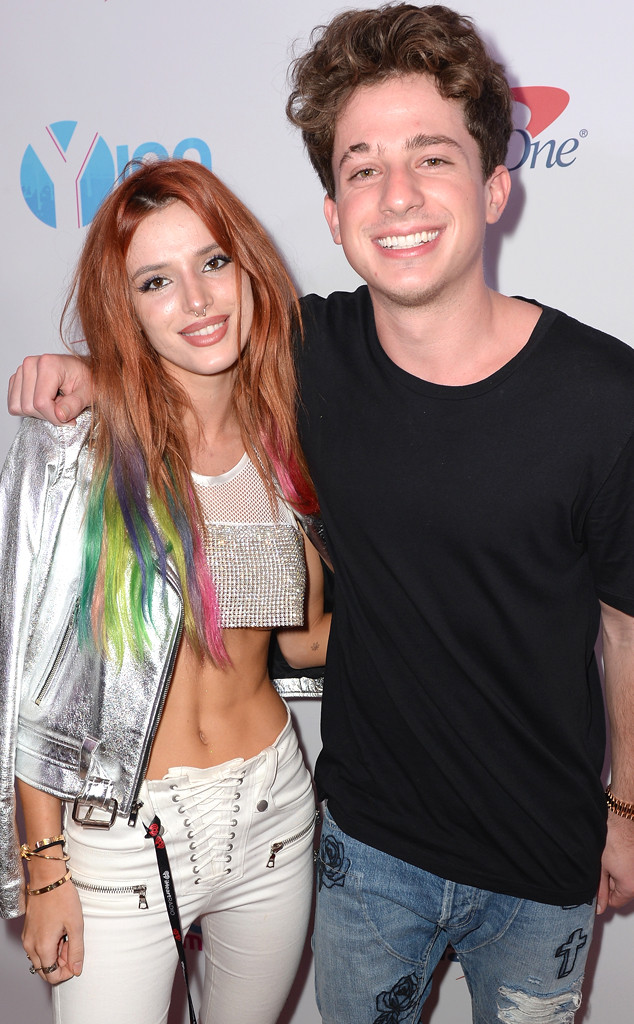 Gustavo Caballero/Getty Images for iHeart)
Charlie Puth is feeling prickly—and it seems Bella Thorne is to blame.
In a series of tweets Thursday morning, the 25-year-old singer announced he was no longer interested in romancing the 19-year-old actress. "I can't believe what I'm reading," he said. "No one should have their heart messed with like this, and I'm not going to be in the middle of it."
Puth was apparently upset after fans had questioned his relationship status with Thorne. Less than 12 hours earlier, she tweeted two pictures, including one that showed her embracing former flame Tyler Posey. In the caption, she wrote she was "taking a trip down memory lane."