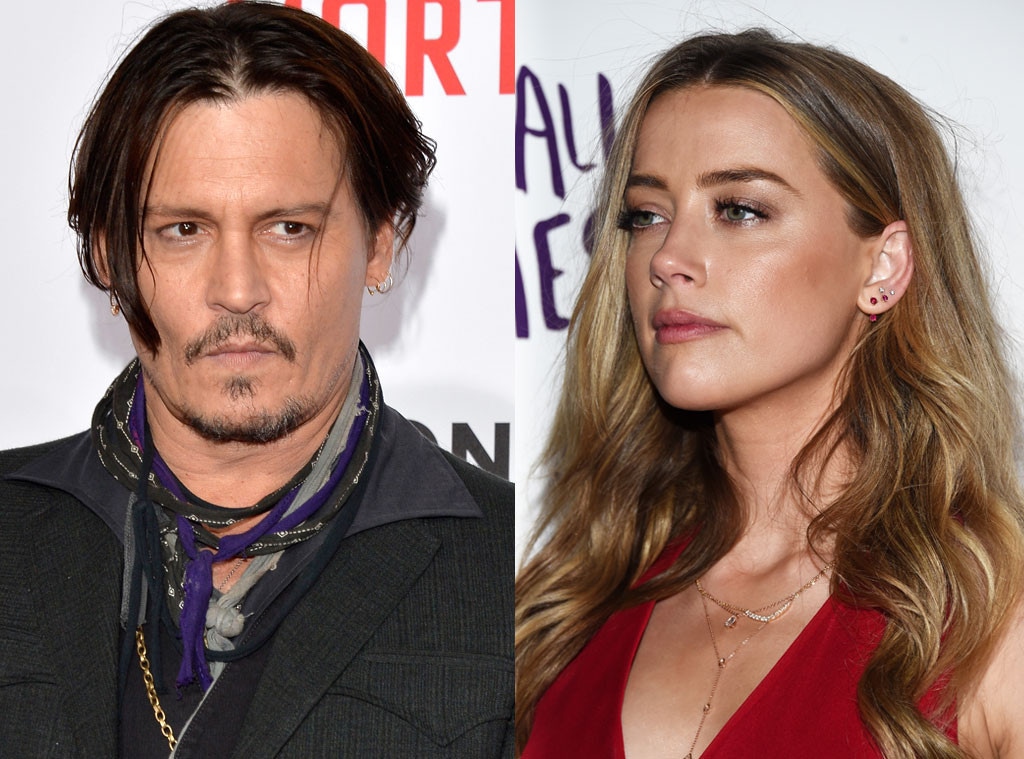 Lester Cohen/Amanda Edwards/WireImage
Johnny Depp and Amber Heard's divorce saga doesn't appear to be over quite yet.
Just a few days before Christmas, the Pirates of the Caribbean star's legal team has filed new court documents requesting the actress pay monetary sanctions.
In documents obtained by E! News, Johnny's team alleges that Amber "continues to needlessly litigate a case which has been settled, all while parading in front of the media in a desperate attempt to extend her fifteen minutes of fame."
In the event that Amber fails to contribute $100,000 to Johnny's attorney's fees and costs as sanctions, Johnny asks that he be allowed to deduct the same from his next equalization payment.
In response, Heard's attorney, Pierce O'Donnell, tells E! News: "After his string of recent setbacks at the box office, I'm glad that Johnny Depp seems to have rediscovered his comic touch with this laughable motion," he said. "It is just another lame attempt by Mr. Depp and his team to not pay my client the money she is owed. We look forward to prevailing in court—and to getting sick children and women in need the money that Mr. Depp is denying them."
Back in August, the former couple agreed to a $7 million settlement, all of which would be donated by Johnny to the ACLA and Children's Hospital of Los Angeles, per Amber's request.
Just last week, however, Amber's legal team filed a Request for Order with the Los Angeles Superior Court in hopes of imposing the settlement and expediting Johnny's payment.
The actress' attorneys claimed that Johnny has failed to compile with the court-allocated timeline of various mandates, including the division of personal property, shipping her belongings from his private island in the Bahamas, transferring a Range Rover into Amber's name and more.
In this week's latest court documents, however, Johnny's team argues that Amber is pursuing "public litigation" even after signing a judgment.
"(1)Amber wants to maintain the media's attention and thereby preserve her own fleeting relevance, and (2) Amber wants to secure a more favorable deal than she previously negotiated," the documents stated.
Last week, however, a declaration written by Amber addressed the issues of confidentiality.
"He also claimed that I violated the confidentiality provisions of the [Deal Point Memorandum] by announcing that I was donating my settlement to charities," she wrote. "In fact, I made those donations in good faith and I was responding to the leaks by Johnny's agents bragging that I had settled for substantially less than a reported, earlier offered sum and attempting to label me a gold digger."
A court hearing is scheduled for after the holidays in January 2017.