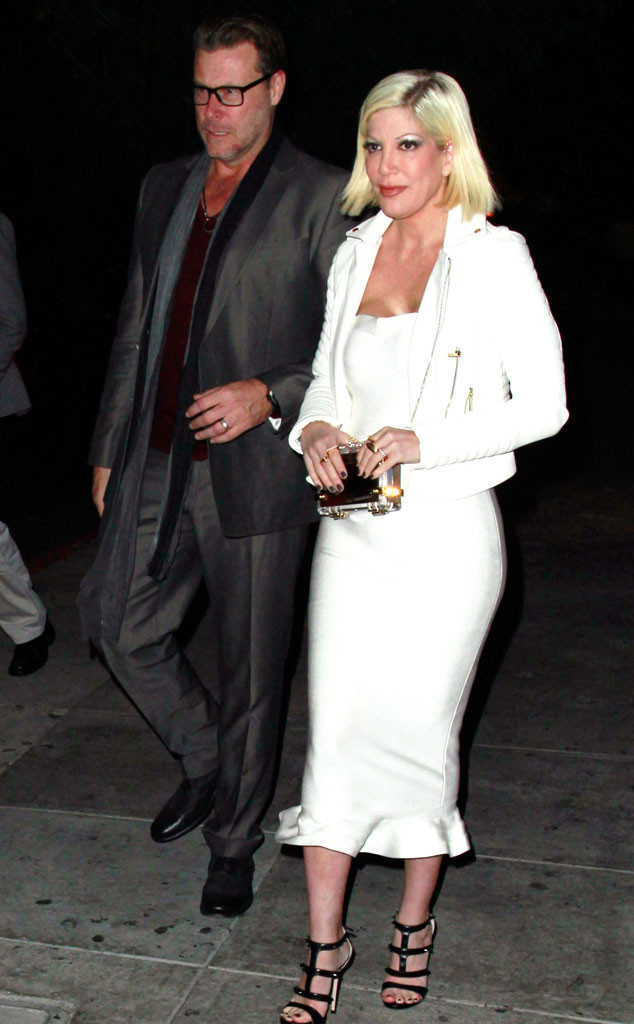 AKM-GSI
The bank is knocking on Tori Spelling and Dean McDermott's door.
In a new lawsuit filed on Monday, City National Bank is suing the celebrity couple for allegedly failing to fulfill payments on a loan stemming from four years ago. According to the Los Angeles Superior Court documents obtained by E! News, in December 2012, the couple borrowed $400,000 from the bank with a promissory note. Per their agreement with the bank, the couple was expected to make monthly payments plus interest according to the terms of the note.
As of Dec. 2, the couple allegedly have failed to pay and currently owe $185,714 plus an additional $2,407 in interest and $681 in late charges for a total of $188,803.