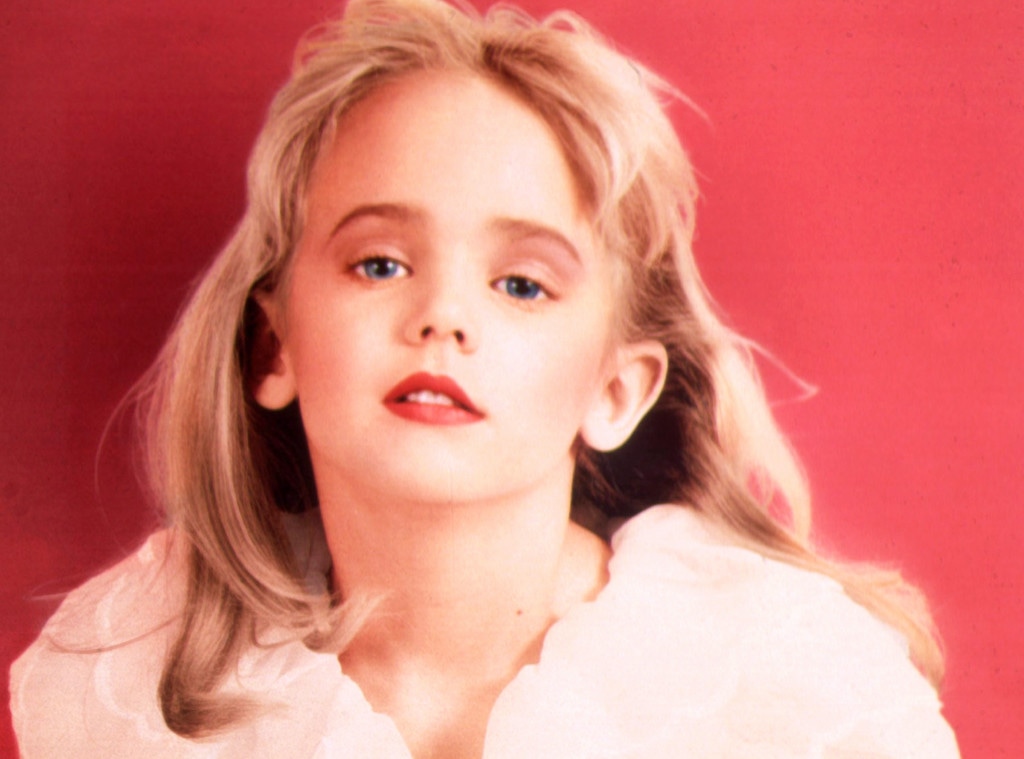 Splash News
Exactly 20 years ago today, JonBenét Ramsey's parents saw their little girl alive one last time. 
Nearly eight hours after Patsy Ramsey claimed she discovered a lengthy, handwritten ransom note that catalyzed the chilling 911 call alerting authorities to the 6-year-old's disappearance, JonBenét's body was found in the basement of the family's Boulder, Colo. home—asphyxiated and her skull fractured. 
There was no need for John Ramsey to withdraw $118,000 from his bank account, as the alleged kidnappers requested for the safe return of his daughter. There was no need for her father to rest up for the "exhausting" money delivery, as the note recommended.
JonBenét was dead, and the entire world refused to look away.
Even two decades after the Ramsey family buried their only daughter, the public's insatiable thirst for the case has yet to be quenched.  It's perplexing, when thousands of children lose their lives to these senseless acts ever year, how JonBenét's story still resonates as one of the most notorious murder cases in history.
Helen H. Richardson/The Denver Post
The obvious, of course, is that the individual responsible might very will still be at large. Theories floated, suspects brought in for questioning, a grand jury convened, evidence retested and still... no conclusive answers. 
So while this case might always remain unsolved, its impact on pop culture is certainly alive and well—perhaps more than ever in 2016. 
The JonBenét effect gave rise to the armchair detective, as people who essentially had no business injecting themselves into the investigation did anyway because well, they had the resources. Tabloids grasped onto the quintessential murder mystery, painting the story of a  picturesque family of four living in a small, but wealthy, suburban neighborhood. Then came the conspiracies, as the Ramseys' "friends and family" offered conflicting accounts of John and Patsy's behavior behind closed doors, and pegged Burke as dangerously jealous of his little sister. 
To say the case spurred a widespread media frenzy is an understatement. The coverage of the case undoubtedly shaped the investigation, implicating potential suspects like Burke, who was 9-years-old at the time of JonBenét's murder. Burke, now 29, is still fighting back against allegations that he bludgeoned his sister to death.
People are still just as hell-bent for answers (or eager to share their often unsubstantiated take on whodunit), as the internet is littered with public forums, blogs and subreddits dedicated to actively reexamining the case on a daily basis. 
If one thing separates JonBenét from other young murder victims it's that, at the time of her death, she was not your average child. In the mid-90s, child beauty pageants existed in a subculture mostly untouched by the mainstream consciousness, and her murder case introduced society to a world of little girls parading around a stage in heavy makeup and elaborate ensembles. 
The sheer volume of JonBenét's glamour shots (dutifully splashed across every grocery store checkout line in America) spawned major controversy, as the public criticized John and Patsy for sexualizing their daughter and forcing her to follow in her mother's footsteps, who was crowned Miss West Virginia in 1977. 
Thanks to the emergence of reality television by way of Survivor and American Idol, coupled with an ongoing JonBenét obsession delving well into the 2000s, entertainment execs cashed in on a perfect storm of sorts. Enter Toddlers and Tiaras, the TLC series that gave even more young girls like JonBenét a shot at notoriety, positive or otherwise. 
Airing from 2008-2013 and then again in 2016, the show generated its fair share of scandal not unrelated to the conversation surrounding the Ramsey family's parenting choices. Toddlers and Tiaras led to three similar spin-offs, Eden's World, Here Comes Honey Boo Boo and Cheer Perfection, all boasting a shock and ick factor that kept ratings high and new seasons plentiful. 
Peteski Productions/CBS Television Distribution
When it comes to JonBenét, she's left no greater impact than on the true crime genre of entertainment. 
There are dozens of books written on the topic and more than just a handful small screen projects dedicated to the crime. In 2016 alone, true crime fanatics were treated to not one, but five, different re-imaginations of the Ramsey family saga. 
A&E premiered their two-hour documentary, The Killing of JonBenét: The Truth Uncovered, in September. Discovery followed up with a three-part special, JonBenét: An American Murder Mystery, and Dr. Phil attempted to prove (or disprove) Burke's role in JonBenét's death on his daytime talk show. CBS had its own stake in the 20th anniversary event with The Case Of: JonBenét Ramsey, and it all came to a close with Lifetime's scripted film, Who Killed JonBenét?
We have the widespread popularity of JonBenét's case to thank in part for every true crime series ever to hit TV across the past two years.
From Serial and The Jinx to Making a Murderer, The People V. O.J. Simpson: An American Crime Story and every painstakingly detailed docuseries in between, for better or for worse JonBenét's legacy is etched into nearly each and every true crime property greenlit in Hollywood.