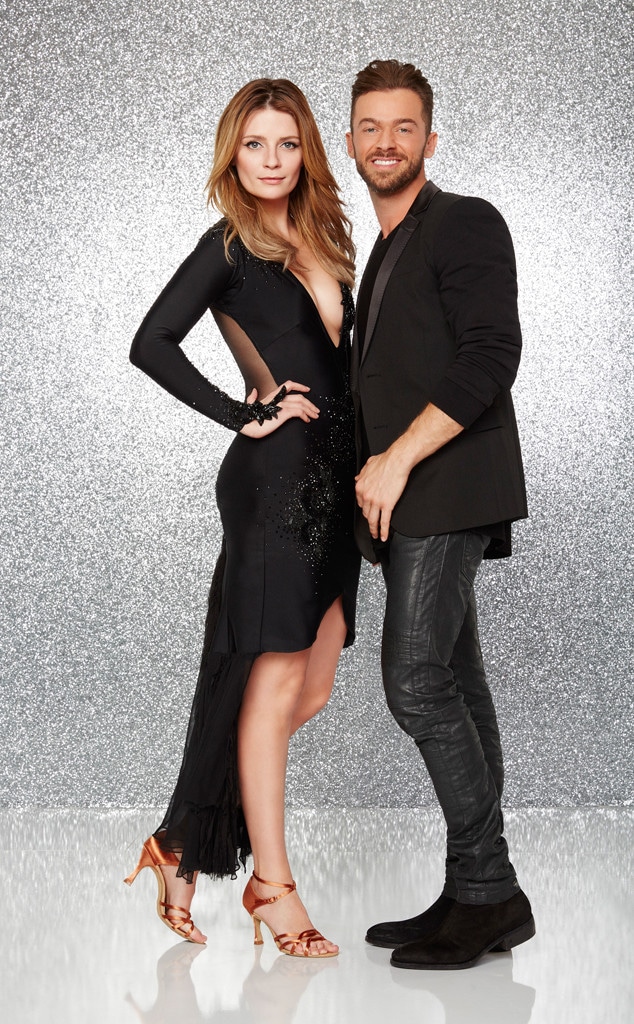 ABC
Someone's experience on the ballroom wasn't exactly a 10.
More than eight months after Mischa Barton was voted off Dancing With the Stars, the actress is more than ready to admit that her time on the ABC reality series wasn't exactly a walk in the park.
"Ugh, I had no idea it would be so bad. I got told off by my dancer," she explained in a new interview with The Ringer. "I was supposed to control the costumes, I was told that I could do the design aspect of it, that's kind of the reason why I agreed to do it."
Mischa continued, "That didn't happen. It wasn't collaborative like a choreographer on a film set. … I was so confused by it. It was like The Hunger Games. It was all a popularity contest. It was awful. I was so glad to get kicked off."
For those who don't recall, Mischa lasted three episodes with pro dancer partner Artem Chigvintsev before they were eliminated.
Watch:
Mischa Barton and Artem Chigvintsev Talk "DWTS" Exit
And when cameras rolled during their brief stint on the show, viewers could sense some tension amongst the duo.
"It had been a really intense first few weeks," Mischa admitted to E! News' Sibley Scoles after her elimination, with Artem adding they had a "rough start," but he ultimately felt "we did our best and that's what it is."
Mischa would later joke that they should have had their own show to capture their journey.
Since her appearance and time on the show, The O.C. alumna has tried to be more in touch with pop culture such as being more active on social media.
"I remember the days when you had no voice, and they could make up stories and say whatever they wanted, and now at least they have an insight into your life. People can see what you're really like," she explained to The Ringer. "Twitter less so, but Instagram has an artistic side to it, where you can see through that person's eye, what they creatively choose, what they're up to and who they are — you get a feeling for them. I enjoy it now."