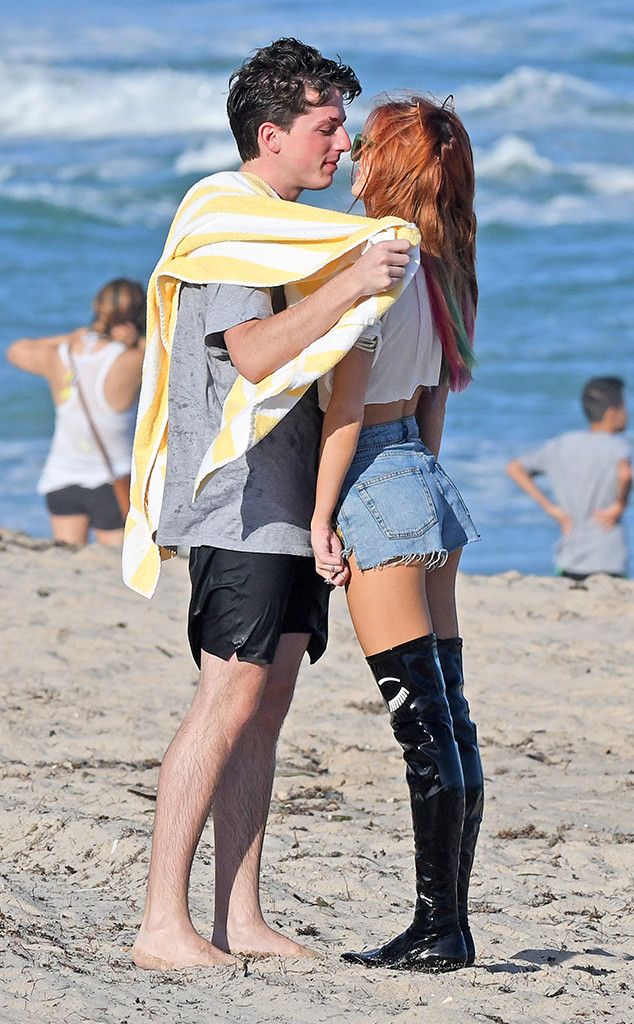 INSTARimages.com
When it comes to her love life, Bella Thorne isn't afraid to shake it up.
That's at least how it seems from the outside. After the 19-year-old former Disney star was spotted holding hands with Grammy nominee Charlie Puth along the beach on Sunday, suspicions rose as to whether or not her burgeoning romance with Teen Wolf star Tyler Posey had reached a secret finale.
After all, just two weeks before the sighting, the actress told E!'s Marc Malkin that she "loves" Posey and that "he's awesome." It seems matters of the heart can shift as quickly as paparazzi on a Miami beach.
While a split appears likely between the two actors, it wasn't the first time Thorne faced a breakup in 2016. In mid-August, she and 24-year-old British star Gregg Sulkin called it quits after a year of dating and sharing a house. At the time, the former couple blamed busy schedules. "Things just didn't end up working the way we had hoped," the Duff actress later tweeted. "But I'll always love the bub."