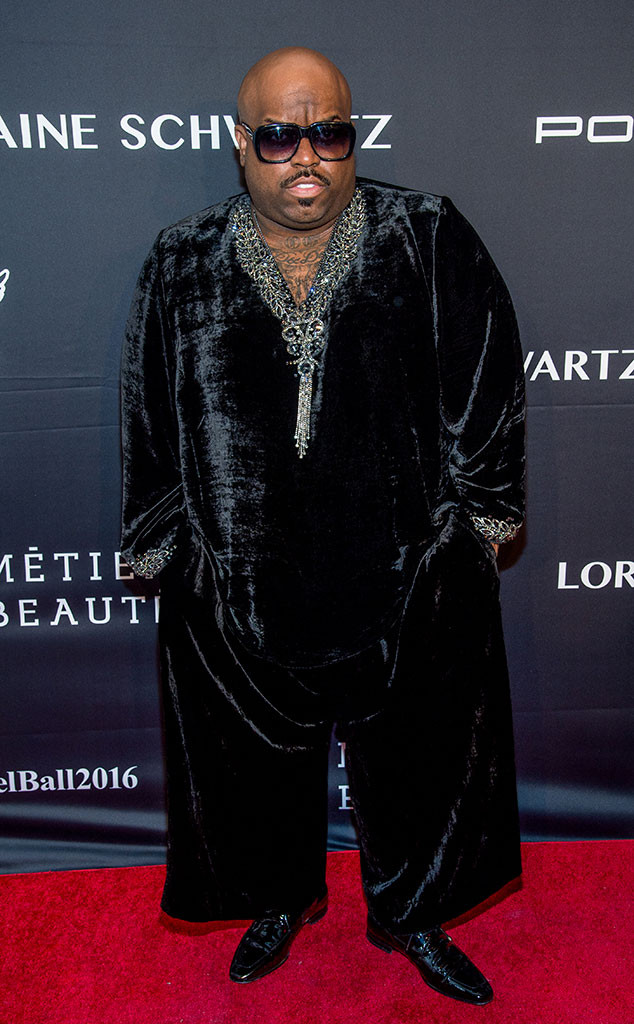 Roy Rochlin/FilmMagic
UPDATE: CeeLo Green set the record straight on Facebook Live, thanking his fans for their supportive words.
"Hey y'all, listen," he told the camera. "I just want to let everybody know that I am alive and I am well and I'm OK. Truthfully, I'm really upset that anybody had to be emotionally disturbed by what they saw today. Actually what you saw today was a clip from a smaller video that we were shooting for a new project that I'm doing called Gnarly Davidson. It's supposed to set up and introduce the new character identity. I'm still going to release the music, but first and foremost to everybody that love me and care about me, I just wanted to let you know that I'm OK..."
________
Was CeeLo Green the latest victim of an exploding phone?
A video showing surveillance footage of a man resembling the singer and former The Voice coach went viral Saturday. In the clip, the man sits in a recording studio and talks on his phone. It then blows up, in a blinding explosion, and the person falls off his chair and onto the floor.
CeeLo has not commented and the video's authenticity has not been confirmed. It is also unclear when it was recorded.
But the clip still spurred fans, as well as fellow R&B star Omarion to post messages of concern on Twitter.
"@CeeLoGreen Sooo manyyyy prayers & light to you brother!!!! I [pray] your hearing is ok!!!" he wrote.