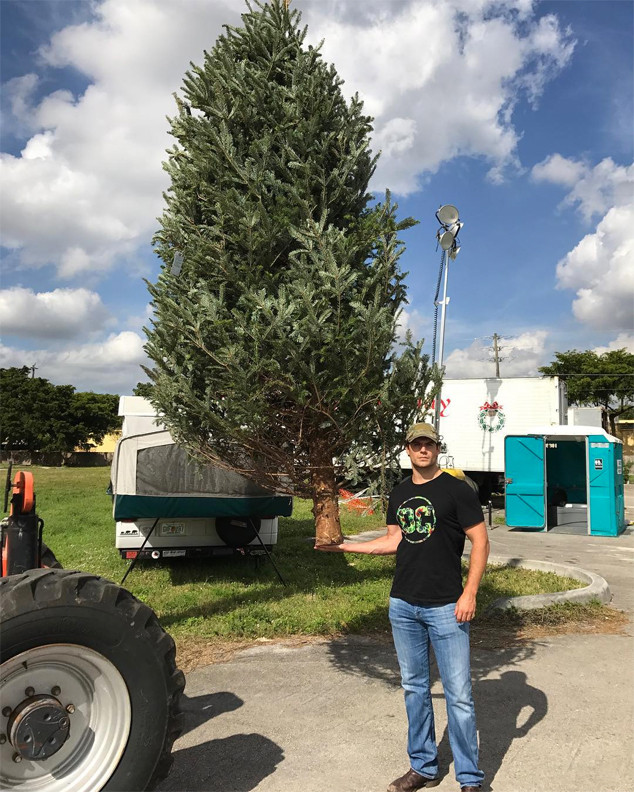 Instagram
Does Man of Steel star Henry Cavill live up to his name?
The 33-year-old British actor, who plays Superman, appeared to use his character's superhuman strength while getting into the holiday spirit in a photo posted on his Instagram page Friday. The pic shows Cavill appearing to lift a giant, undecorated Christmas tree outside with one hand.
"Is this really the biggest tree you've got? #ChristmasSpiritActivated #GotElves," Cavill wrote.
Not pictured: What is probably a crane that is doing the heavy lifting for him.