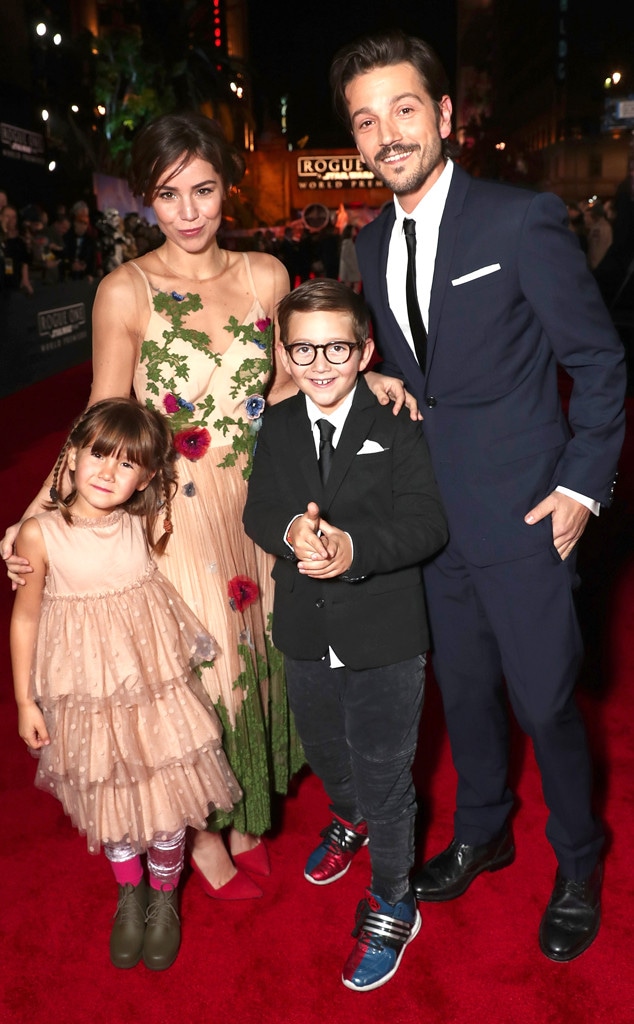 Todd Williamson/Getty Images
From the looks of it,
there is an immense sense of mutual support and respect between
Diego Luna 
and his ex-wife 
Camila Sodi
after their divorce. The 
Rogue One: A Star Wars Story 
star attended the movie's Los Angeles premiere this past week and Sodi, who is also 
Thalía
's niece, walked the carpet alongside the actor and their two children.ft;">The couple married in 2008 and called it quits in 2013. And although they are no longer together, they remain incredibly supportive of one another. 
In January, the two attended various events together in Mexico that honored Luna and his father. When asked by reporters if they were back together, Luna smiled and responded that his children were there as well. 
In an Instagram post, the actress wrote in Spanish that she was "crying of emotion and pride" at a Rogue One event. 
She's even proudly shared photos of their children Fiona and Jerónimo with Luna.
In this particular post of the three, Sodi captioned it in Spanish with, "My family."
When the two actors announced their separation in 2013, their announcement said, "We are and will always be family." And in the years after that, they've continued to privately raise their children as such. 
Sodi and Luna met in 2007 while on the set of The Night Buffalo when she was 20 and the actor was 27. They wed the following year and welcomed their son, their daughter Fiona was born in 2010.