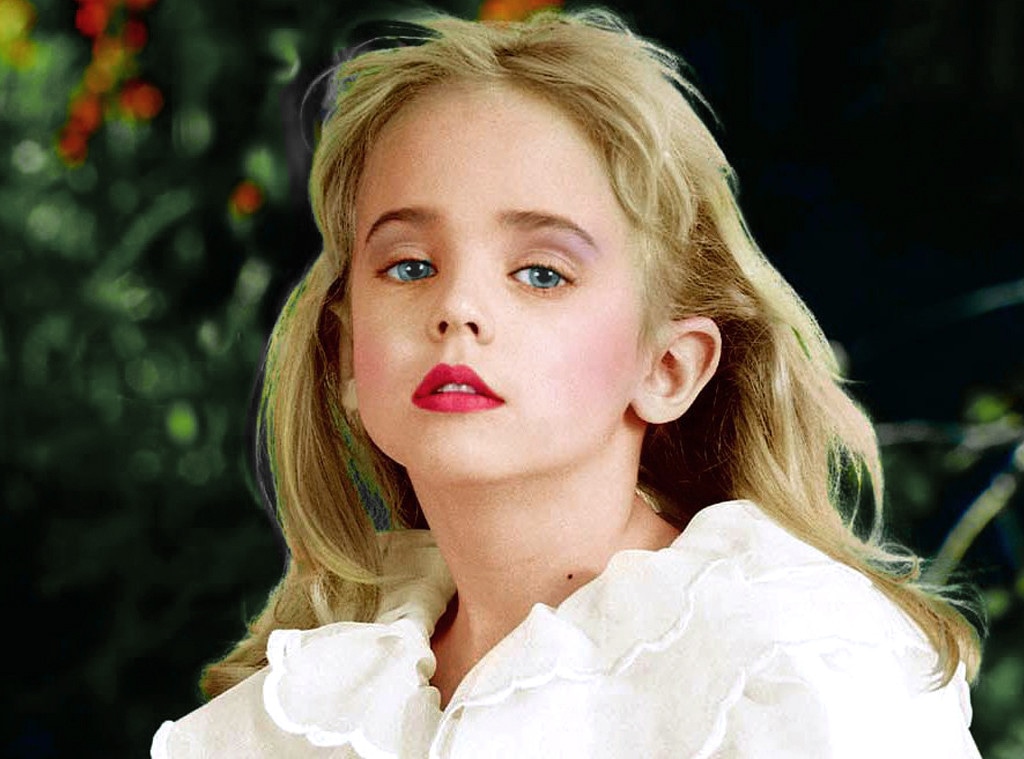 Splash News
It has been 20 years since 6-year-old JonBenét Ramsey was found murdered inside her home and her killer may still be at large.
The death of the beauty pageant darling, who won titles such as Little Miss Colorado, remains one of the most sensational unsolved mysteries in the United States and law enforcement officials are still investigating the case. The Boulder County district attorney said earlier this month Colorado investigators will conduct new tests of DNA evidence in the murder.
JonBenét's father, John Ramsay, found her bludgeoned and strangled body in the basement of the family's million-dollar home in Boulder on Dec. 26, 1996. Eight hours prior, his wife and the child's mother Patsy Ramsay had called 911 to report her kidnapped, saying a ransom note was found in the house. Authorities soon determined there was no kidnapping after JonBenét's body was found in the house. 
The case made headlines this year in the months leading to the 20th anniversary of JonBenét's murder.
More than 140 people had been named as potential suspects. Many people, and certainly members of the press, have pointed an accusatory finger at her family, who have maintained their innocence.
Rich Addicks/Atlanta Journal-Constitution via AP
In 1999, a grand jury investigating the case voted to indict JonBenét's parents on charges of "knowingly, recklessly and feloniously" placing the girl in a position that led to her death. The case was never prosecuted due to lack of evidence.
In mid-December, a grand juror from the case told 20/20 he and his colleagues were told to indict JonBenét's parents only if they found enough evidence and when asked if he felt there was enough, he said, "Based upon the evidence that was presented, I believe that's correct."
In 2006, JonBenét's mother died of ovarian cancer. Two years later, she, John and their son Burke Ramsey were exonerated in the case of the girl's death after then-Boulder County District Attorney Mary Lacy said DNA found on the girl's clothing did not match any family member's but rather matched that of an unknown male. No suspects were named. 
"Significant new evidence...convinces us that it is appropriate, given the circumstances of this case, to state that we do not consider your immediate family, including you, your wife, Patsy, and your son, Burke, to be under any suspicion in the commission of this crime," Lacy wrote in her exoneration letter.
Many criticized Lacy over her decision.
This past October, she talked about it publicly for the first time, telling ABC News, saying, "I've withstood worse than this...and it's nothing compared to what the Ramsey family has gone through targeted as suspects in their own daughter's murder."
"I was trying to prevent a horrible travesty of justice," she added. "I was scared to death that despite the fact that there was no evidence, no psychopathy and no motive, the case was a train going down the track and the Ramseys were tied to that track."
The former prosecutor said she believes that a male intruder wrote the random note, which referenced lines from the movies Ransom and Speed.
"The Boulder police should have checked all of the video stores to see who was renting those movies and they never did," Lacy told ABC News.
Cina Wong, the handwriting expert who examined the ransom note, told 20/20 she still maintains JonBenét's mother wrote it and had found more than 200 similarities between author's handwriting and Patsy's handwriting.
A joint Boulder Daily Camera and 9NEWS investigation published in October also challenged Lacy's theory, saying the DNA report she had cited that spurred her decision to exonerate JonBenét's parents was not as definitive as she had portrayed it.
The outlets quoted independent experts as saying the DNA samples retrieved from the girl's clothing may in fact be composite samples from multiple people: JonBenét, an unknown male and a third unidentified person and could be "worthless as evidence" to identify the killer.
This past Thanksgiving, Boulder County District Attorney Stan Garnett, Boulder police Chief Greg Testa and their staff discussed the case with Colorado Bureau of Investigation administrators and decided to carry out new DNA tests on key evidence in JonBenét's murder.
"We did meet with CBI and the district attorney's office, and we had a general discussion about evidence in the Ramsey case, including new technology and DNA testing," Testa said in mid-December, according to the Boulder Daily Camera. "And we are going to take a look at the new technology, and see how they may help us further this investigation."
Authorities plan to use more sophisticated "kits" required of crime labs by the FBI's Combined DNA Index System, the database that includes genetic profiles from more than 15.1 million known offenders, the Boulder Daily Camera reported.
Meanwhile, JonBenét's brother Burke, who was 9 at the time of her death and 29 today, appeared on Dr. Phil this past September to give his first interview about the case.
"I think people are reacting to the fact that you seem to be unbothered by all of this," Dr. Phil told him.
"Yeah, well, I can tell you I was very emotional with the attorneys. I would just randomly cry out of nowhere," Burke replied. "I guess it's a combination of sitting in there with this weird guy that I never talked to before and asking me all of these personal questions, it's a combination of that and just kind of...at some point you have to move on...You have to stop crying at some point, I guess."
Burke also theorized that his sister's killer was "probably some pedophile in the pageant audience."
Burke's interview drew criticism and appeared to ignite his accusers; Many viewers felt the smile he showcased on Dr. Phil looked suspicious. 
"This was not easy for him because he's kind of a quiet guy and kind of a loner," Dr. Phil said during a Facebook Live Q&A.
A week after the interview, CBS aired the documentary The Case of: JonBenét Ramsey, in which experts claimed Burke killed his sister. They said he struck her in the head with a heavy object and that after her body was found, their parents then staged a kidnapping scenario, the experts concluded, adding that Burke may have not intended to murder JonBenet.
Weeks after the documentary aired, Burke, now 29, filed a $150 million defamation lawsuit against Dr. Werner Spitz, one of the leading investigators on the program. In December, Spitz filed a motion for the lawsuit to be dismissed with prejudice, defending his Constitutional right to hypothesize and express his opinions about the case.
Burke's lawyers called the move a "standard media defense tactic."
"While Spitz's motion may accomplish its intended purpose of creating delay, it will not prevent Spitz from ultimately being held legally accountable for his outrageous and false accusation against Burke—a false, heinous accusation Spitz made for his own profit and publicity," the attorneys said.