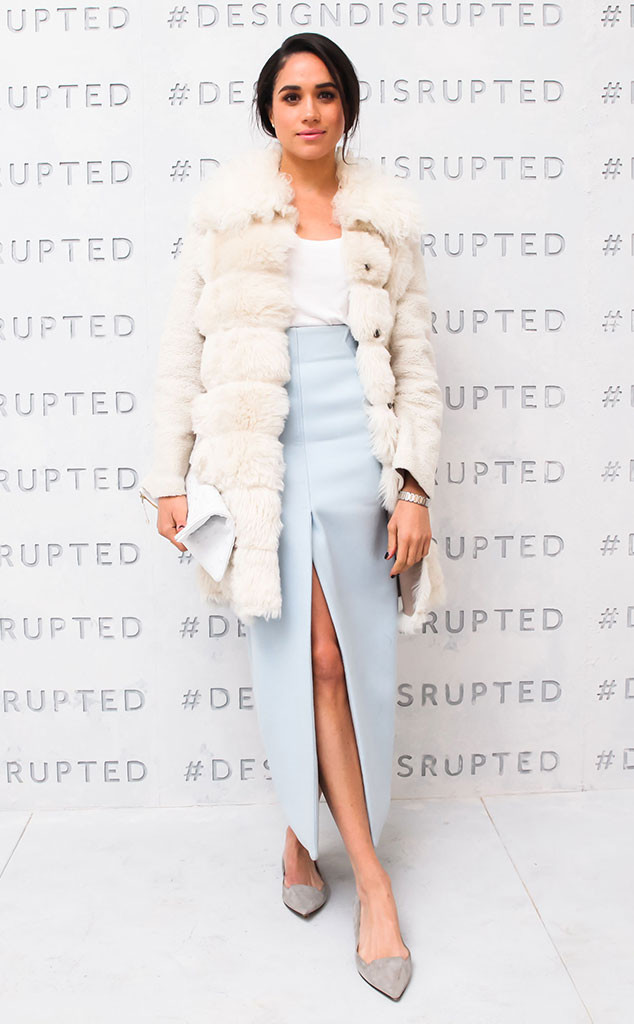 REX/BEI
If Meghan Markle should marry Prince Harry, does she still get to be Meghan Markle?
Even Kate Middleton isn't really "Kate Middleton" anymore, despite how she's commonly referred to. She's been Duchess Catherine, officially speaking, since she and Prince William said their I-dos in 2011. And though Kate and Will are the most modern couple that the monarchy has produced to date, being married to the man who's second in line to be the king of England requires being onboard (100 percent, as much as possible) with a certain kind of lifestyle.
As in, "you get to pick out your clothes and some charities, but we'll pick out everything else."
To be sure, Kate's personal life is more nuanced than that, but being a royal is a full-time job, at least for her and William—and for him it's only going to get more time-consuming as Queen Elizabeth II bestows more responsibility on the Duke of Cambridge in the future.
But what does that mean for Meghan Markle?