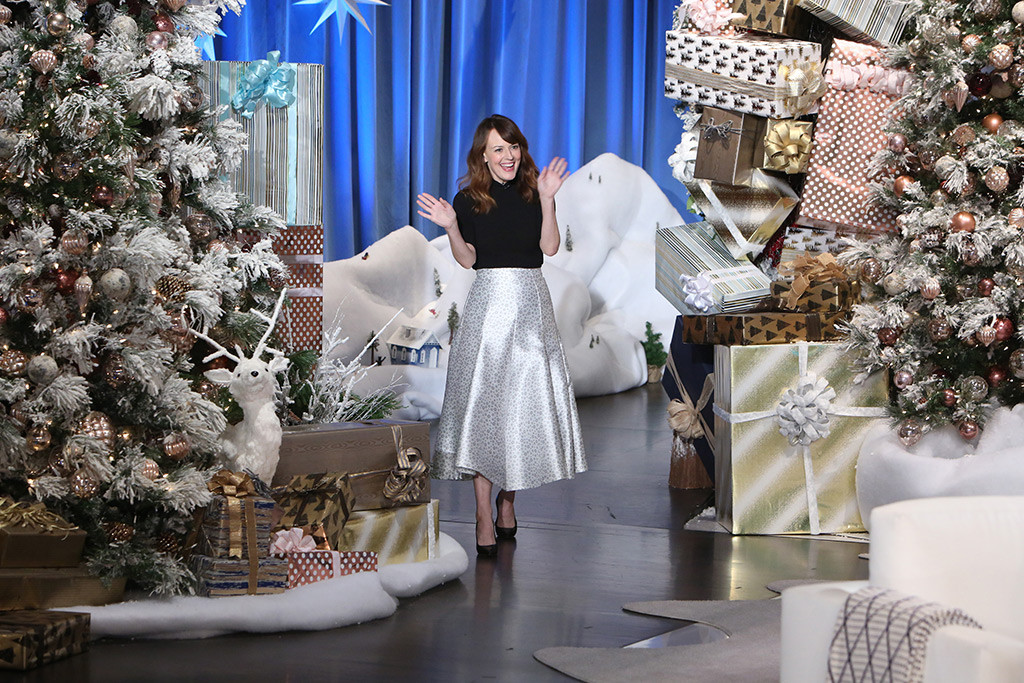 Michael Rozman/Warner Bros.
Rosemarie DeWitt sure knows how to keep a secret!
During an appearance on The Ellen DeGeneres Show Thursday, the 45-year-old actress nonchalantly announced that she and husband Ron Livingston have adopted for the second time. "She just turned 1," the actress said of Esperanza Mae. "She's been with us for a year."
Sharing a picture of her little girl, DeWitt added, "We call her ZaZa. She's a little sweetheart." Esperanza Mae joins 3-year-old sister Gracie James, whom the couple adopted in April 2013.
"They're happy," the mom of two said. "They like each other a lot."
Though she's been busy promoting La La Land, DeWitt has also been busy getting ready for the holidays. According to the actress, Gracie James has an "odd" gift list" this year—meaning she'll have to work extra hard to make sure the presents are under the tree on Christmas morning. "I asked her what she wanted. She wanted bad guy tattoos, which I haven't been able to find yet, a pink firefighters and a blue firefighter—which I think I can pull off—and a pretend Levi, which is her friend. Well, it's her friend's older brother who's 7. I think we're probably going to get it."
According to DeWitt, Levi's moms once compared their son to a Mattell toy. "He looks kind of like a Ken doll, and they're going to give him a sweatshirt. She'll get her own pretend Levi," the actress said. "She's got it bad for this boy, so now she'll get her own that she can carry around."
Ellen DeGeneres joked, "That's kind of creepy when you think about it."
"As a mom," DeWitt explained, "you want to make all their dreams come true."
During her appearance on the show, DeWitt also cleared up a rumor her La La Land co-star Ryan Gosling has been spreading. "Ryan's super fun to work with, but he's perpetuating this story that's not true," she said. "He said the other day that I put acorns up his nose in one of the scenes that they didn't use, which I did not do. I just want to say it here that it's not true. I [told] him in the scene, 'Here: Put these up your nose.' I wouldn't put acorns up Ryan Gosling's nose.'"
To be clear, DeWitt did suggest the idea to Gosling. "He did it, and I was like, 'Oh, game on. This guy's going to be fun to work with,'" she told the host. "But I wouldn't have been like, 'Hi, I'm Rosemary. Nice to meet you.' And then just [shove some acorns up his nose]."