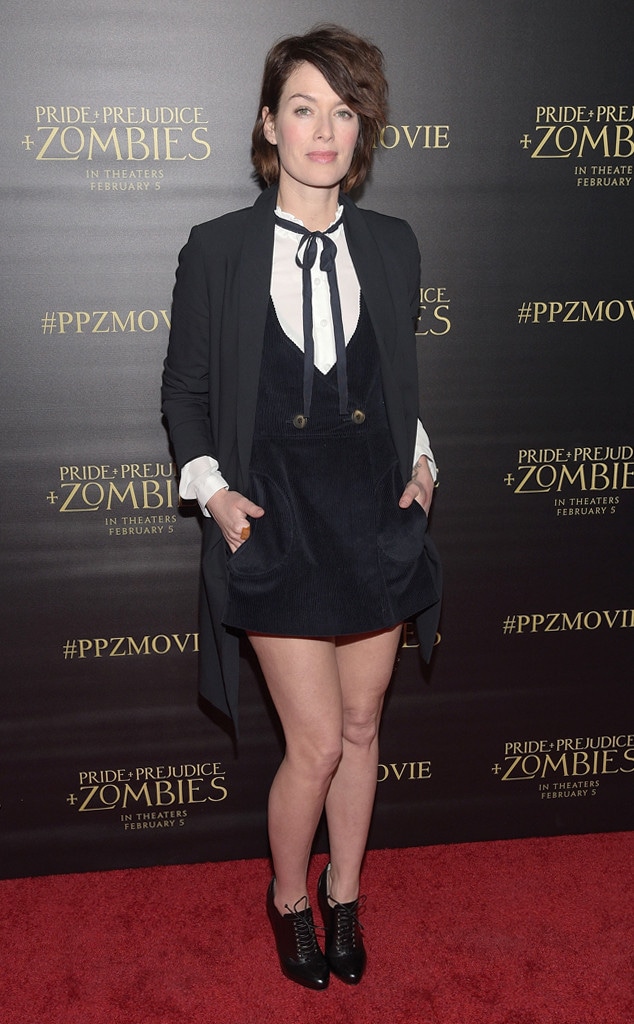 Jason Kempin/Getty Images
Lena Headey makes several million dollars when she steps into Cersei's shoes on Game of Thrones, but will this Lannister pay her debts?
The debts her ex says she owes him, that is. The British star and her former husband, Peter Loughran, are involved in a custody battle over their only child together, 6-year-old son Wylie, who is the actress' eldest of her two children. The boy currently spends half the time with each parent.
In new court documents filed last week and obtained by E! News, Headey's ex is asking her to pay $40,000 of his attorney's fees, saying he cannot afford to do so himself, and states that she earns an "estimated more than $1 million per episode" of Game of Thrones."
Headey and studio HBO have not commented. The Hollywood Reporter had said in November that the actress and co-stars Peter Dinklage (Tyrion Lannister), Kit Harington (Jon Snow), Emilia Clarke (Daenerys Targaryen) and Nikolaj Coster-Waldau (Jaime Lannister) "banded together and recently concluded a renegotiation that will pay them each $1.1 million per episode for seven episodes of season seven and six episodes of season eight."
Headey appeared in eight episodes of Game of Thrones during the most recent sixth season.
Headey's ex states in his filing that Headey has already complied with a previous court order to pay him $20,000 in attorney fees, adding that she has the ability to pay spousal support as her gross income is "more than $1 million" and she also has "very large savings in excess of $1 million."
Loughran says he currently receives $9,000 in child support and lives in a $3,300 rented apartment. He also says he is a former hairstylist who is currently unemployed and is searching for a job. Loughran is also known as a musician.
"I was a hairstylist before marriage," he states. "Lena urged me to quit my job and travel with her on her work as an actress and take care of our minor son."
"Lena has a very large income from Game of Thrones and other film projects," he adds. "I have very little money and do not receive support. I cannot afford to pay my attorney, and require [Headey] pay those fees and costs in order to have equal footing in this matter."