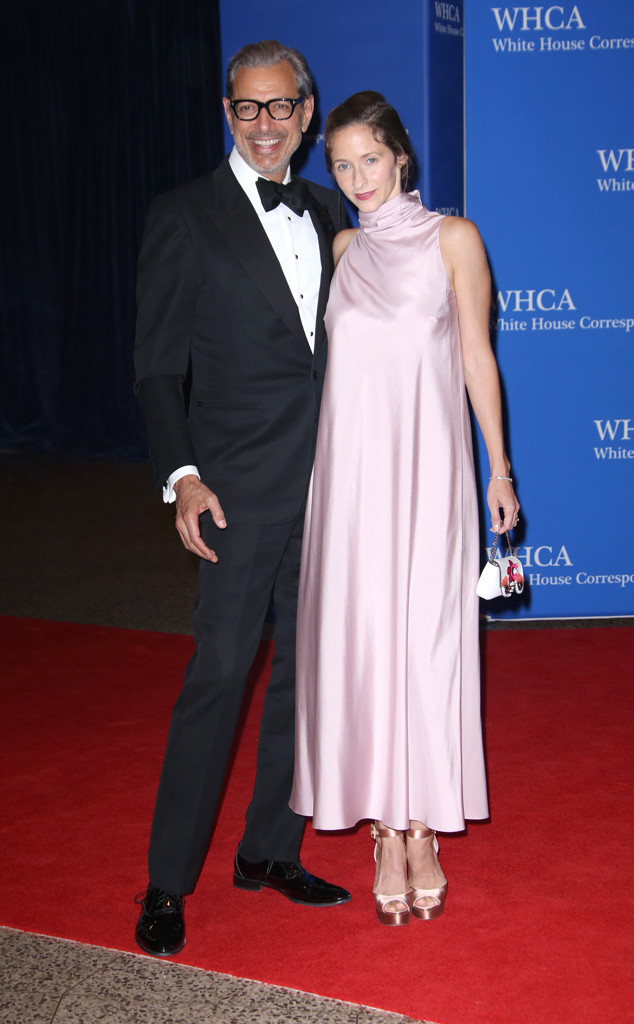 Evan Agostini/Invision/AP
Congratulations are in order!
Jeff Goldblum, 64, and his wife Emilie Livingston are expecting their second child. Emilie took to Instagram to announce the exciting news.
She captioned an artistic photo of herself dancing, "Round and round we go! I'm 15 weeks pregnant in this shot and I'm SO excited for our newest addition to the Goldblum family, arriving early April!!! #growingfamily #love"
Jeff and Emilie are already parents to son Charlie Ocean Goldblum, 1, who was born on the Fourth of July. Although this is Jeff's third marriage, he became a first-time father when Charlie was born. The couple broke the news of their son's birth on Facebook with a heartfelt post.