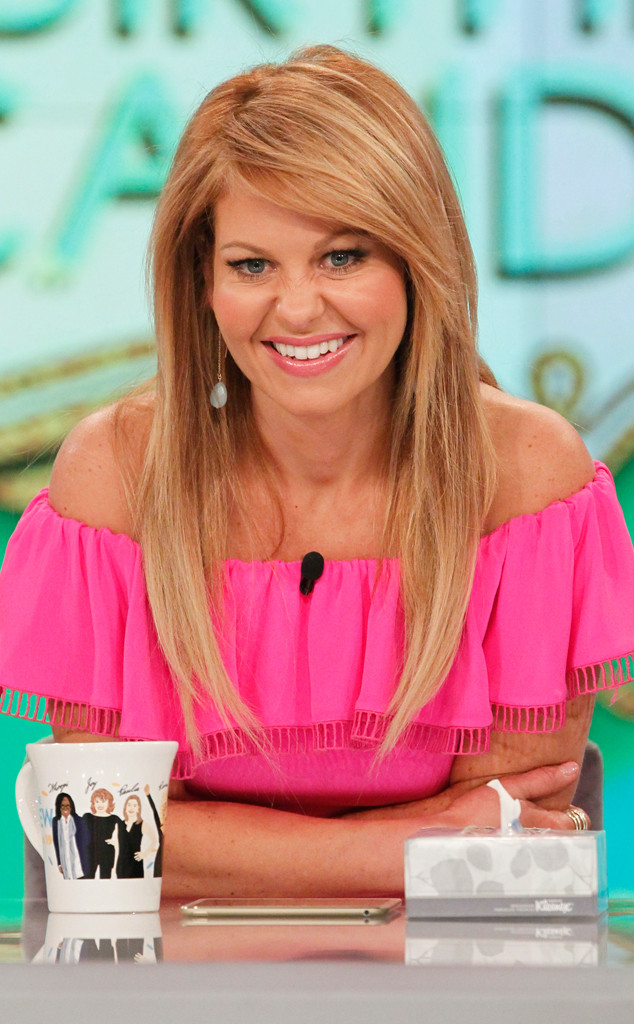 ABC/Lou Rocco
The exit door is swinging again at The View.
Candace Cameron Bure announced Thursday that she will be leaving the show after less than two seasons. "It's a little bittersweet today because I'm announcing that I will be leaving The View," the 40-year-old mother of three told the in-studio audience.
"It wasn't an easy decision," she continued. "Before I started The View, I had already had my commitments to Fuller House and my work with the Hallmark Channel...Because of the success of those, my commitments have become even greater with those shows." Bure became a co-host on the show in 2015 while simultaneously filming the sequel for Netflix. Her View contract was renewed for Season 20 this year and Fuller House was also picked up for a second season.
In addition to a full work load, the star also attributed her departure to having to travel between both coasts on a regular basis. "The commute of going west coast to east coast every single week for me has been tough on me and hard for my family as well," she explained. "I want to make sure that I am able to spend as much time with my children."