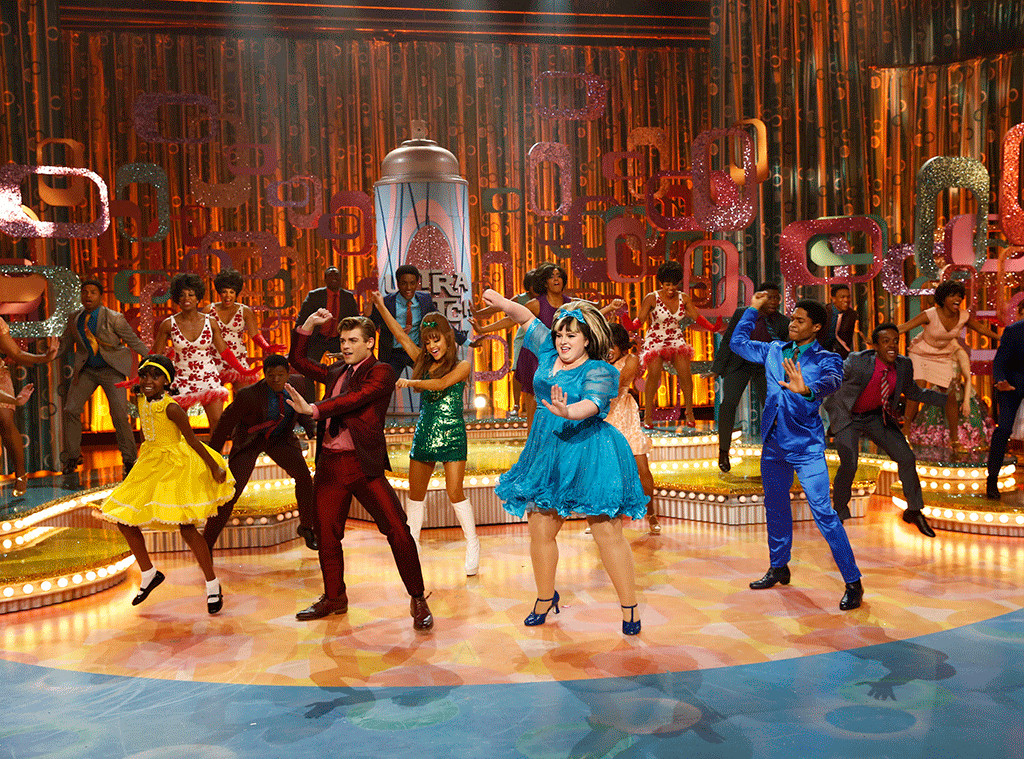 NBC
You can't stop the beat, but you can stop some viewers from tuning in it seems. Hairspray Live had an initial audience of 8.9 million viewers and a 2.3 rating in the coveted 18-49 demographic. This is down from The Wiz Live, NBC's last live musical offering. The broadcast aired from 8-10:54 p.m., so adjustments are expected to be made in total live viewership.
However, NBC is touting Hairspray Live beat out Empire, Fox's ratings powerhouse, in total viewers.
The live musical starred the likes of Ariana Grande, Jennifer Hudson, Martin Short, Harvey Fierstein, Dove Cameron, Kristin Chenoweth, Garrett Clayton, Maddie Baillio and Ephraim Sykes.
NBC kicked off its live musical holiday tradition with The Sound of Music Live in 2013. Carrie Underwood and Stephen Moyer starred and the broadcast had 18.6 million viewers upon initial airing. Peter Pan Live starring Allison Williams followed in 2014, but ratings dropped to 9.2 million. The Wiz Live starring Queen Latifah, Mary J. Blige and Shanice Williams had 11.5 million viewers in 2015.
Fox got in on the musical game in January 2016 with Grease: Live starring Julianne Hough, Vanessa Hudgens and Aaron Tveit. Grease: Live had 12.2 million viewers on Fox.
These numbers don't factor in delayed viewing by way of DVR or on-demand.
(E! and NBC are both part of the NBCUniversal family.)