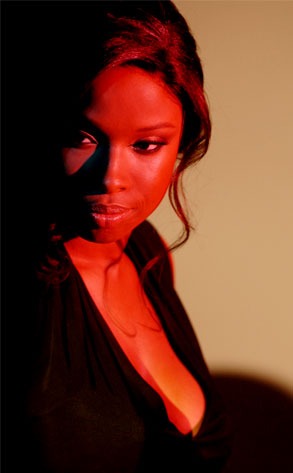 Annamaria DiSanto
Slowly but surely, Jennifer Hudson is returning to the grind of her Grammy-nominated recording career.
Production on the 27-year-old singer's new music video, "If This Isn't Love," quietly kicked off in Los Angeles yesterday. The shoot marked the first step in Hudson's professional comeback in the wake of the deaths of her mother, brother and nephew last October.
The video shoot was already postponed once before, in the aftermath of her family tragedy.
The video is set for its official release during the week of Feb. 9, and will follow her appearance at the Grammys Feb. 8—itself coming on the heels of a scheduled Feb. 6 performance at the 2009 MusiCares Person of the Year gala in L.A.
The songbird will officially kick off her return to the spotlight this Sunday, when she performs the national anthem at the Super Bowl.