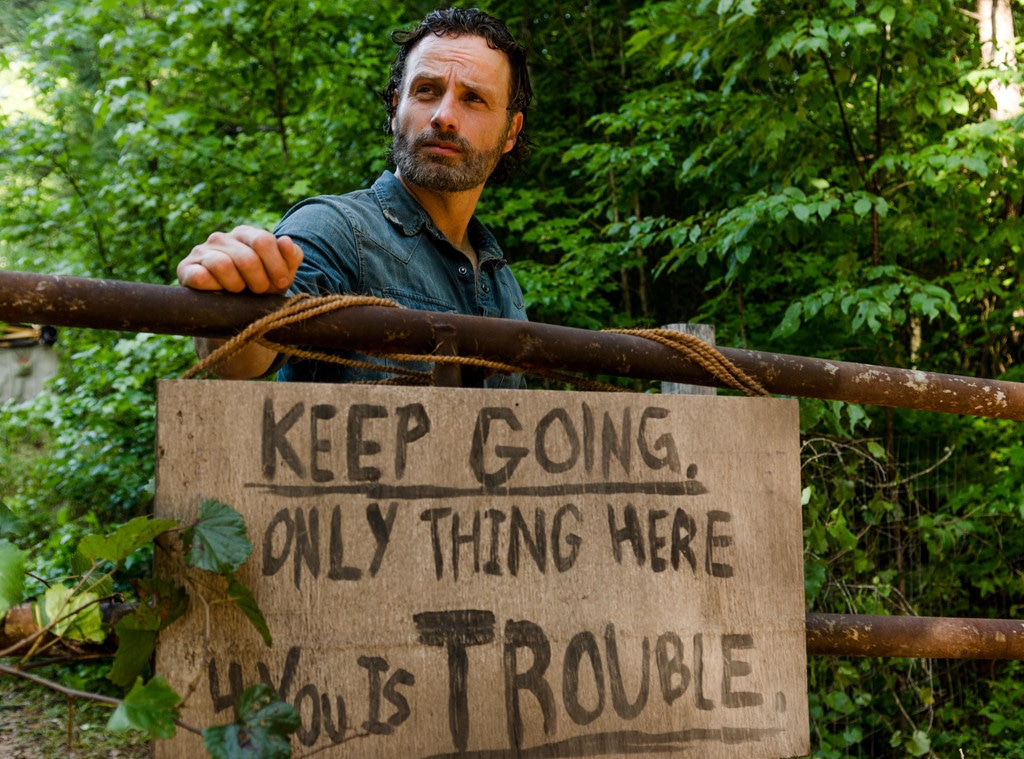 AMC
Ever wonder why The Walking Dead calls zombies everything but the word? They're walkers, biters, floaters, geeks, lurkers, roamers, rotters—you get the point. They're everything but zombies. Robert Kirkman is here to explain why.
Kirkman, who is the comic book co-creator and executive producer on the series, explained to Conan O'Brien the real reason why zombies aren't called zombies by any of the characters. Zombies didn't exist in The Walking Dead world before the outbreak.
"Well, zombie lore is very popular. We wanted to avoid that notion of, 'Hey, why doesn't that character just shooting that zombie in the head because it saw all those movies I saw.' We wanted to kind of give you a sense that The Walking Dead takes place in a universe where zombie fiction doesn't exist," Kirkman said on Conan.
No zombie lore? That means no movies like 28 Days Later, Shaun of the Dead or Night of the Living Dead.
"No one inside The Walking Dead has seen a [George Romero] movie, so they can't get the rules from that. It felt like having people not use that word would kind of separate it from that, make it a little bit more clear," Kirkman said.
However, Kirkman still uses the word zombie in all of his scripts. "I still call it a zombie show myself," he explained. "In the scripts, it's just the dialogue that we keep it out of."
The Walking Dead season seven is already at its midseason finale. Jeffrey Dean Morgan's Negan has been terrorizing Rick Grimes (Andrew Lincoln) and Co. for the entire season so far. Now Negan's in Alexandria having brought Carl (Chandler Riggs) back after Carl's failed attempt to kill him. Meanwhile, several characters have their own plans in place. Michonne (Danai Gurira) is on her way to Negan's camp, Carol (Melissa McBride) and Morgan (Lennie James) are at the Kingdom and Maggie (Lauren Cohan) is at the Hilltop.
The Walking Dead's 90-minute midseason finale airs Sunday, Dec. 11 at 9 p.m. on AMC.