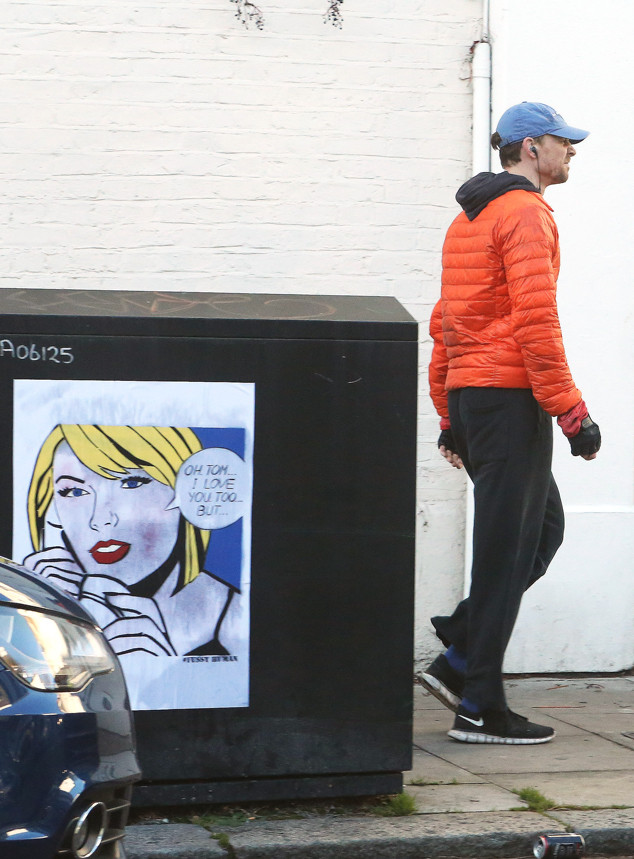 NOBLE/DRAPER/Bauergriffin.com
Tom Hiddleston had an awkward run-in with his ex-girlfriend over the weekend.
OK, no he didn't actually run into Taylor Swift, but he definitely had to face something perhaps just as uncomfortable.
The actor was photographed on Sunday jogging in London when he happened to pass a piece of T.Swift graffiti art with a message directed at him. It showed the singer talking on the phone with a speech bubble that read, "Oh Tom...I love you too...But..."
The artwork, created by artist Fussy Human, seems to depict the moment Swift broke up with Hiddleston following their whirlwind romance over the summer.