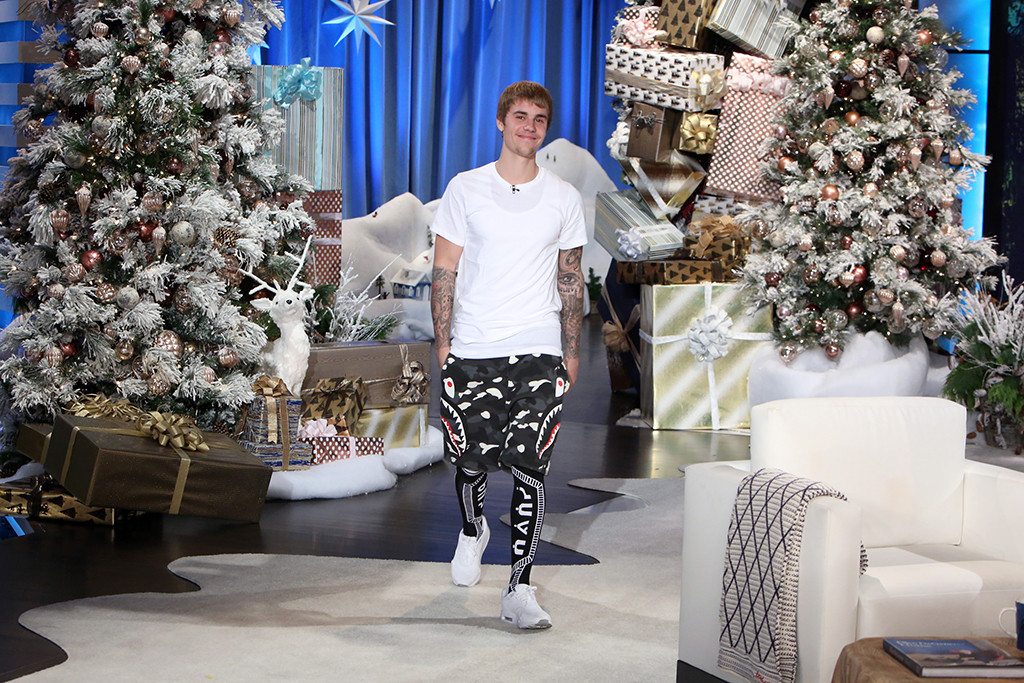 Michael Rozman/Warner Bros.
Justin Bieber has been romantically linked to several women in the past, but now he tells Ellen DeGeneres that he is single—but he's not ready to mingle.
The "Love Yourself" crooner appears on Ellen Monday and reveals that he's not dating anyone at the moment and isn't really dying to enter a relationship. "I'm not really looking either," he tells the daytime talk show host. The Biebs, who has been on his Purpose world tour for about a year, explains that while he's on the road he doesn't use dating apps to potentially find love.
He does, however, admit that life on the road is tough for other reasons. "That's probably the hardest thing [about the tour]—just being alone all the time," he confesses. "Just being alone."
But Bieber keeps company with his dog Esther, and his younger brother will often visit him on the road. Even though the "Sorry" singer just wrapped the European leg of his world tour, it appears that the traveling won't end anytime soon as he announces he will be launching a North American stadium tour in August 2017. The tour will launch at the Rose Bowl stadium in California and end in Toronto in September.
Bieber's last few months on tour have been marred by the singer's outbursts, which have included lashing out at his fans about their noise. He apologized and explained himself in a since-deleted tweet.
"People tend to want to shut you down. What I mean by that is... people try to twist things, some people don't want to listen," the 22-year-old wrote. "But I simply feel like, if I didn't use this platform to say how I truly feel, and if I didn't use this platform to be the man that I know I am, and speak from what's in my heart, then I'm doing myself injustice, and I'm not doing anybody in this audience any justice."
Justin continued, "There's going to be times where I say the wrong thing, because I'm human. But I don't pretend to be perfect and I hope to God that, you know, I don't say the right thing all the time because if that was the case then I'd be a robot, and I'm just, I'm not a robot."
"There's times when I get upset... times when I get angry, there's times when I'm going to be frustrated. But I'm always going to be myself on this stage."