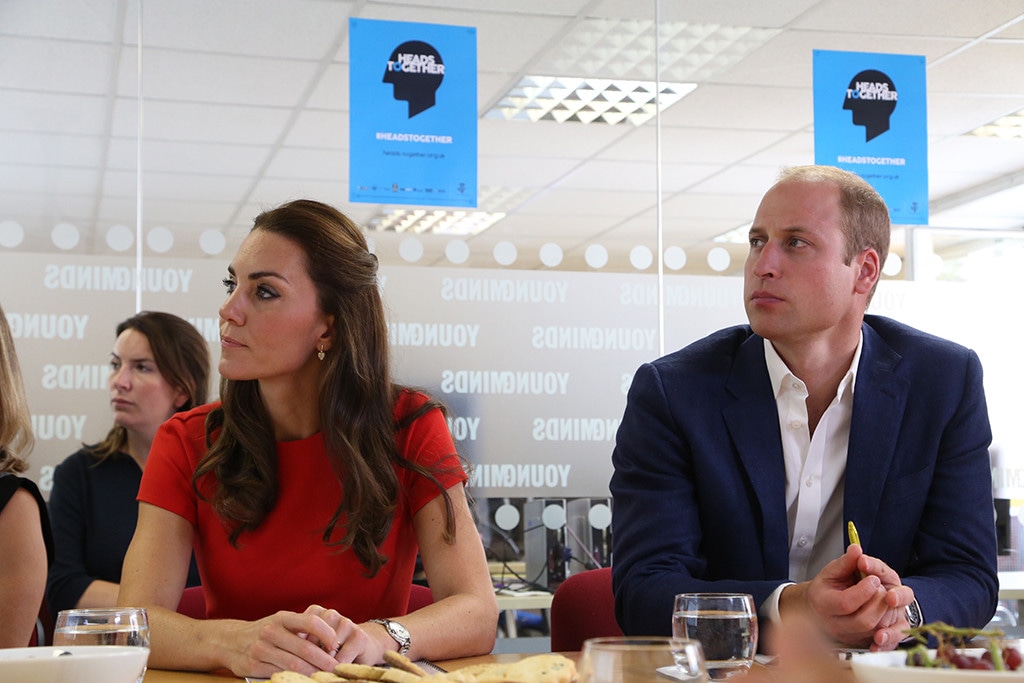 YoungMinds
The British monarchy gets a lot of grief for being...well, still in existence.
Laments that the royal family is a symbol of a bygone way of life, a group of useless figureheads in a day and age when actual governing occurs elsewhere, pop up periodically—often in response to an otherwise celebratory milestone like a wedding, or a jubilee.
Even the BBC questioned in 2005, "Are we subjects or citizens?" (It sounded as though a lot of people didn't mind being called subjects so long as they had the rights of citizens.) The family's scandals and antics, as well as their seeming lack of purpose, have been the butt of scores of jokes for decades.
Yet time and again, no matter how logical the argument, the history of the millennium-old institution holds sway. Anachronistic, yes. England without them? No.
While there are kings, queens, princes and princesses in other parts of the world too, Britain's royal family remains the standard bearer when we think of a "royal family," the "queen of England" and whatnot. There is really no other entity in the world that comes as close to resembling the ideal found in story books and Disney films.
The naysayers persist, and their cultural impact has waxed and waned over the years, but the fascination with Queen Elizabeth II and her descendants (and their spouses) remains strong, in the United Kingdom and beyond. In fact, their global popularity has been enjoying a renaissance in recent years, firmly anchored by the addition of Kate Middleton to the family (it was widely reported that roughly 2 billion people around the world flipped on the televised royal wedding), the births of royal babies Prince George and Princess Charlotte, and, last but not least, Prince Harry's love life. 
And while lavish period costume dramas and royal intrigue have never gone out of style onscreen, just a month ago Netflix rolled out season one of The Crown, about all of the trials—personal, familial and political—the queen faced as a young ruler after assuming the throne in 1952. It's far from the streaming service's biggest hit, but "obsessed" is the word we keep hearing from those who've tuned in.
For whatever reason, royalty rules.
Yet despite the millions who would no sooner do away with the monarchy than start spelling words with z's instead of s's, some questions remain as to what the royals have really done for their loyal subjects lately.
As irony would have it, there was some controversy in February when William, who also works as an air ambulance pilot, was accused of being a "part-time" or "reluctant" royal. (As well as "only" a part-time pilot.)
It's "part of the job," the 34-year-old, who's second in line for the throne, shrugged off the criticism at the time.
And we agree. He'd be damned if he overdid it too. But what William said in taking the tabloid headlines in stride was a reminder that royalty is his day job—and what a strange job it is.
Just as it's easy to forget that actors and models are working, so are royals, even if the finished product resembles a fashion show or a scripted reading. Yet while actors are just trying to earn their own living, the royals are under pressure to keep the Crown Estate coffers filled so as to meet their obligation to the Treasury and not become a burden on the entire U.K. (And they still get followed around by paparazzi and skewered in the tabloids, just like average celebs.) 
They do have the luxury of not having to worry about your average everyday expenses, but if anyone thinks they don't work for it—they would be wrong.
Danny Martindale/FilmMagic
Part of the social contract that comes with being members of their family and utilizing public funds in order to maintain their lifestyle, William, and now Kate too, are more or less required to stand, greet, wave, trek, banter, issue remarks and otherwise appear wherever a royal presence is required (or has always been, and therefore needs to be again). Sometimes the young couple go together, sometimes they have to divide and conquer.
And they're not the only ones—the queen and Prince Philip, Prince Charles and Duchess Camilla, Harry and other members of the sprawling family make the rounds as well.
Staying visible and honoring tradition, whether some of their "subjects" care about the tradition or not, has always been near the top of the royal family's list of job requirements.
"We're not a family, we're a firm," said Colin Firth's King George VI in The King's Speech. And that line, if not verbatim, was rooted in fact.
The royal machine includes industry and agriculture (they own a lot of land) and their various holdings produce income, which is then fed into a multi-tentacled system that in turn has allowed the family to be awash in money. Queen Elizabeth II is said to be worth roughly $500 million, but the palaces, artwork in the Royal Collection and the Crown Jewels belong to the crown's holdings, not the queen personally, and so will be passed down accordingly to whomever next holds the throne.
Arthur Edwards - Pool/Getty Images
Adding to the surreal nature of their jobs—Will and Kate don't get paid. Neither draws a salary from the crown or the government; however, just as if they worked for a company, they're reimbursed for expenses while out on business. Will donates his $50,000 paycheck from the non-profit East Anglian Air Ambulance right back to the charity.
"It's rewarding when I come here to do this job and I really look forward to coming here every day, whether it's at 5:30 a.m. or going to bed at two in the morning," William said in a BBC documentary about his work that aired this fall. "The shift work is still exciting and challenging for its variety more than anything and the fact that I love working in a team.
"And that's something that my other job doesn't necessarily do. You're more out there on your own a little bit, but I very much enjoy working with the likes of [Captain James Pusey] and the team and it's good fun."
William has also said that he'll be the "first person" to take on more royal duties when he's needed.
"I think royal duty is extremely important," he told the BBC. "It's part of the fabric of what the royal family and any future monarch has. I take my responsibilities very seriously. But it's about finding your own way at the right time and if you're not careful duty can sort of weigh you down an awful lot at a very early age, and I think you've got to develop into the duty role."
Finding a partner like Kate and becoming a dad has been the best antidote to that. Taking a cue from William's own mother, Princess Diana, the couple have been more hands-on in the raising of their children and far more selective than in generations past as to how exposed their children are to the public eye. George and Charlotte are two of the most famous kids around, but they've only been seen in carefully orchestrated circumstances.
Part of the job but also a historic family tradition close to Will and Kate's hearts is philanthropy, and they both patronize a number of causes, including wildlife conservation, child welfare and mental health services. So a lot of their running around is to meetings and appearances associated with these organizations, whether to fundraise or simply meet with staffers and raise morale among the people they're helping.
Sure, they're feted regularly and designers are lining up to dress Kate, but the widespread adoration also pumps millions of pounds a year back into the local economy from tourism and merchandise, as well as boosts small businesses who have the good fortune to supply the royals with items such as toddler-size sweater vests and bathrobes. 
All the while, it's really up to the queen to dole out more royal responsibilities.
"When the Queen decides she's going to hand down more responsibilities, I'll be the first person to accept them," William said of his grandmother, who turned 90 this year.
Chris Jackson/Getty Images
William agrees that, just as his role in the monarchy will evolve and grow as time goes by, so will the monarchy itself have to evolve with the times.
"I think the royal family has to modernize and develop as it goes along and it has to stay relevant and that's the challenge for me," he told the BBC. "How do I make the royal family relevant in the next 20 years' time—you know, it could be 40 years' time, it could be 60 years' time—I have no idea when that's doing to be and I certainly don't lie awake waiting or hoping for it because it sadly means my family have moved on and I don't want that."
It's a weird job, indeed, if the big promotion only comes when something bad happens.
Photo by Karwai Tang/WireImage
Kate, too, recognizes the not-for-everyone aspect of her still relatively new role as member of the royal family.
Recalling her first outing on her own with the queen, she told ITV in March, "I went without William, so I was rather apprehensive about that. I think there is a real art to walkabouts. Everyone teases me in the family that I spend far too long chatting. So I think I've still got to learn a little bit more and to pick up a few more tips I suppose."
(Maybe count the fact that that was her first TV appearance alone since marrying William in 2011 as another quirk of the job.)
Even if not particularly practical, the royal family remains a cultural monolith; one that, so long as it's around, should be appreciated for the fact that it's living history in our midst. The pace at which the world is changing is only speeding up, but the monarchy represents a system that is rooted in not changing.
It has changed over the years, of course, and for the better. And the young royals, particularly Kate and William, are the ones who will be responsible for ensuring that it continues to fit in with the 21st century, while also maintaining all of its best, most decorous, age-old traditions.
It's a tough job, but somebody's got to do it.