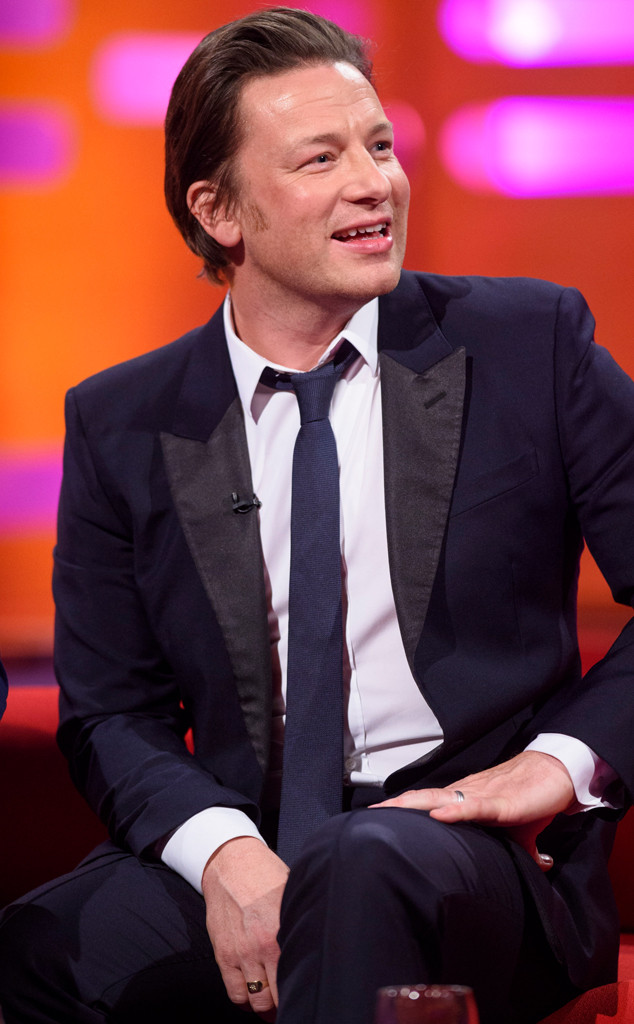 PA Images
Believe it or not, more than one star has accidentally burned his penis.
As celebrity chef Jamie Oliver revealed on The Graham Norton Show Friday, he regrettably charred his meat while trying to impress his wife. "I was cooking naked at home while preparing a whole sea bass, and I had a new fan-assisted oven. And when I opened the door a jet of hot steam attacked my manhood. It was a weird thing in life—the worst and best time in my life," Oliver said. "Worst because the pain was so bad, but best because my private parts expanded!"
Oliver apologized to his two teenage daughters for sharing the embarrassing tale on the popular BBC talk show. "Sadly, it didn't turn out to be the romantic night I had planned," the 41-year-old chef admitted. "I ended up sitting with some frozen Green Giant on my old fella!"