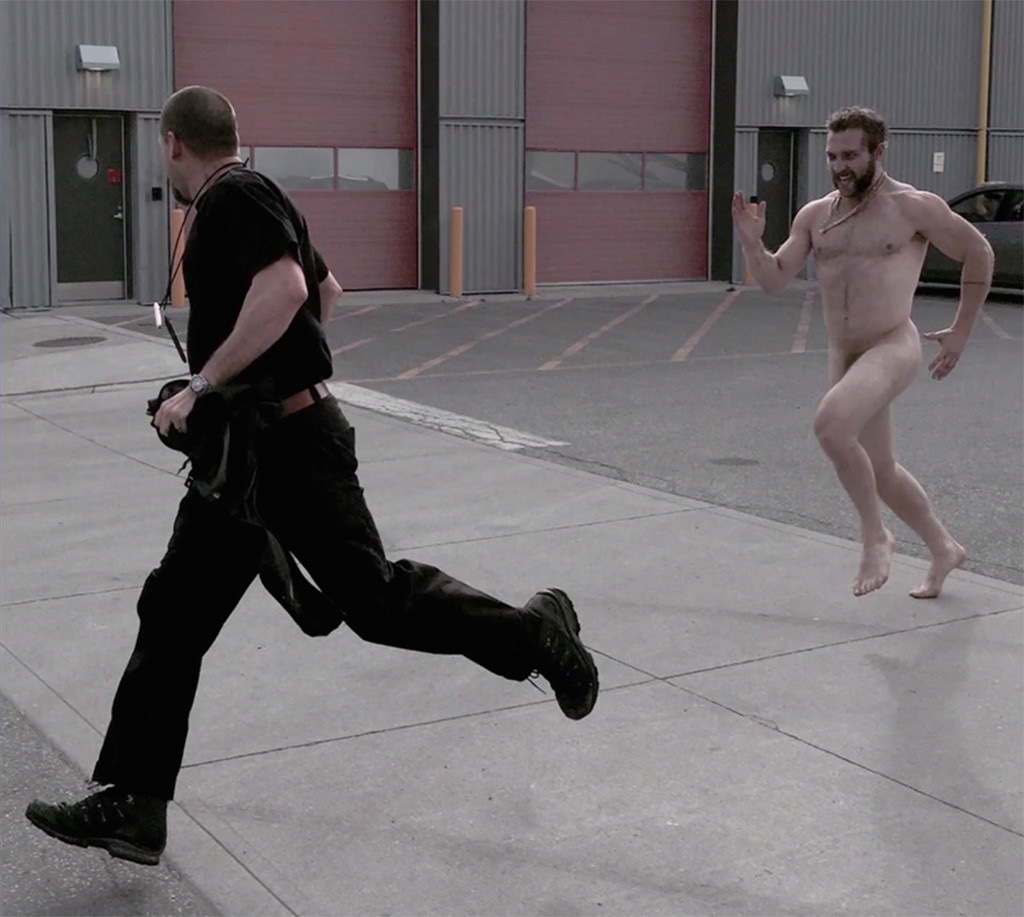 YouTube
The hijinks on the set of Suicide Squad are the stuff of legend.
From Jared Leto's gross gifts to Margot Robbie's terrible tattoos, the cast seemingly stayed in character even when cameras weren't rolling. When Jai Courtney stopped by Conan Thursday, the Australian actor recalled a time when he chased the film's director David Ayer around set.
Oh, and he was naked.
"He used to pay visits to us in our trailer at base camp. You're shooting a big movie and it takes a lot of time to get things done. I'm chilling out and he would kind of rock up uninvited," he told host Conan O'Brien. "He came into my trailer one day, and I mustn't have had any clothes on."
Why was he nude in the first place? "I probably just took a shower because we'd been under a rain tower or something," he replied. "I'm sure there was a logical reason for being in the buff."
Ayer didn't expect to be chased. "Look: I'm an impulsive dude, so I just kind of went after him," Courtney said. "Jay Hernandez, who plays Diablo in the movie, I could hear behind me saying, 'Sick him, boy!' You gotta go with these kind of things. The moment happened and I took off."
Courtney was unfazed by having the cast and crew seeing him running around naked on set. "You gotta go with it, man," he told O'Brien's sidekick Andy Richter. "You know what I mean?"
Unbeknownst to him, a fellow cast member had submitted a photo of the chase. "I'm just wondering who I gotta kill now for dropping that, dude. Because I've got dirt on that crew," Courtney said with a laugh. "I'm happy to be the fall guy for the shenanigans if they want to embarrass one of us. But, yeah—that's interesting. I'll have to chat to the producers after that."
In hindsight, the actor said he has no regrets about terrorizing Ayer on set. "I like being naked," said Courtney, who played Captain Boomerang. "I get a lot of things done naked. Some things you shouldn't do naked. Some things you should try naked that you wouldn't normally."