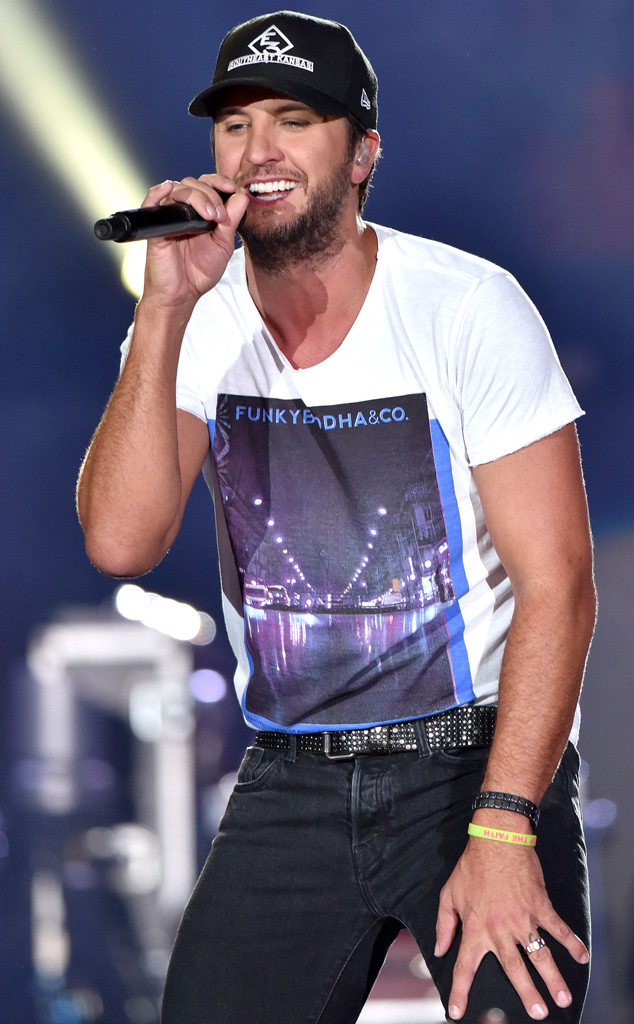 C Flanigan/WireImage
Luke Bryan punched a fan right in the face.
Yes, during a Nashville concert on Wednesday night, the country crooner got physical with a fan who was flipping him off as he sang "Move." Instead of just taking it, Bryan decided to step down off the stage and punch the guy.
His rep explained to E! News exactly what happened. "A man in front row was making crude hand gestures toward Luke during his performance. It was insulting not only to him, but more importantly to the men, women and families sitting around him who were there to support and celebrate Charlie Daniels and the efforts of raising money for the military veterans – some of who were in the audience. The concert security personnel saw the man's disruptive actions of the event and he was escorted out."