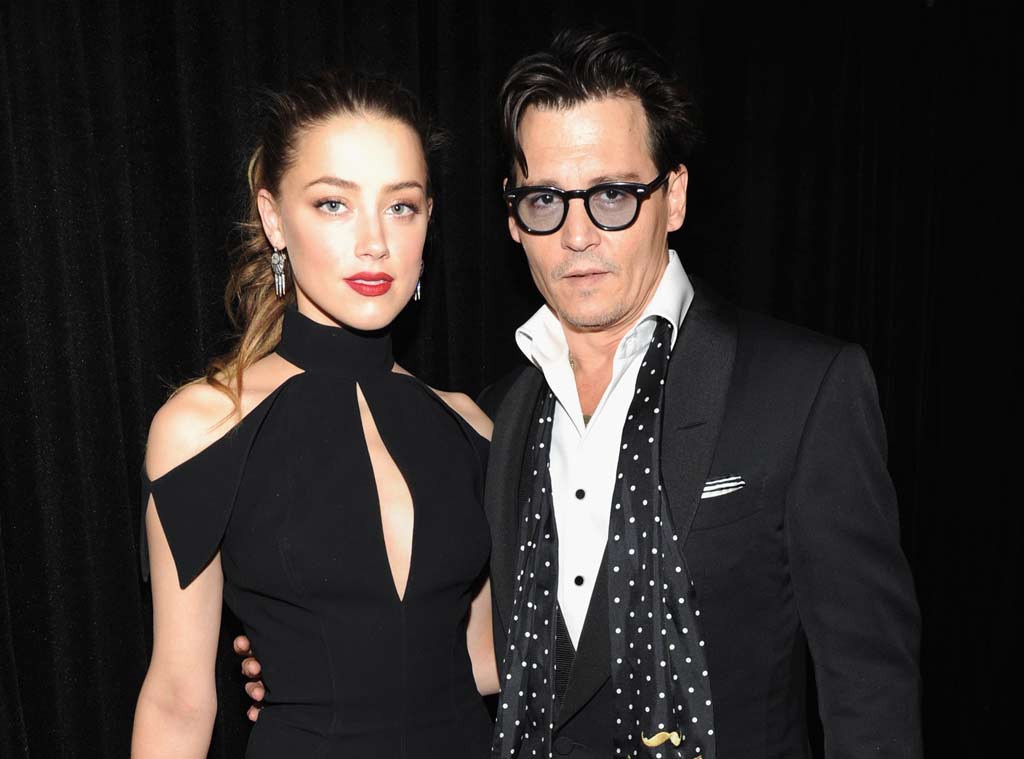 Kevin Mazur/Getty Images for Spike TV
Johnny Depp and Amber Heard are in the final stretch of their divorce. 
After agreeing to a divorce settlement in August, the former couple are now in the "final stages" of working out the settlement details, a source told E! News. Three months ago, Depp agreed to pay Heard $7 million. She later announced she would donate the entire amount equally to the ACLU and Children's Hospital of Los Angeles, a rare outcome of a divorce settlement. 
According to a source, the settlement is "very close" to being finalized and then the Alice Through the Looking Glass star will pay Heard the remaining $6.8 million over the course of the next 15 months.
As fans may remember, Depp already made the first installments of donations to the ACLU and Children's Hospital of Los Angeles in August in his former wife's name, which accounts for the remaining $200,000. Once Heard receives the rest of the payment, she will donate the $7 million sum "very quickly," the source said. 
Frederick M. Brown-Dimitrios Kambouris/Getty Images
In a previous statement to E! News, the Magic Mike star explained why she had chosen the two particular organizations, citing the ACLU's focus on stopping violence against women and her decade of volunteering at the Children's Hospital of Los Angeles. 
"Over the years, I have seen firsthand how more funding for staffing, better equipment and better medication can make the difference between life or death for a child," Heard said. "I know these organizations will put the funds to good use and look forward to continuing to support them in the future. Hopefully, this experience results in a positive change in the lives of people who need it the most."