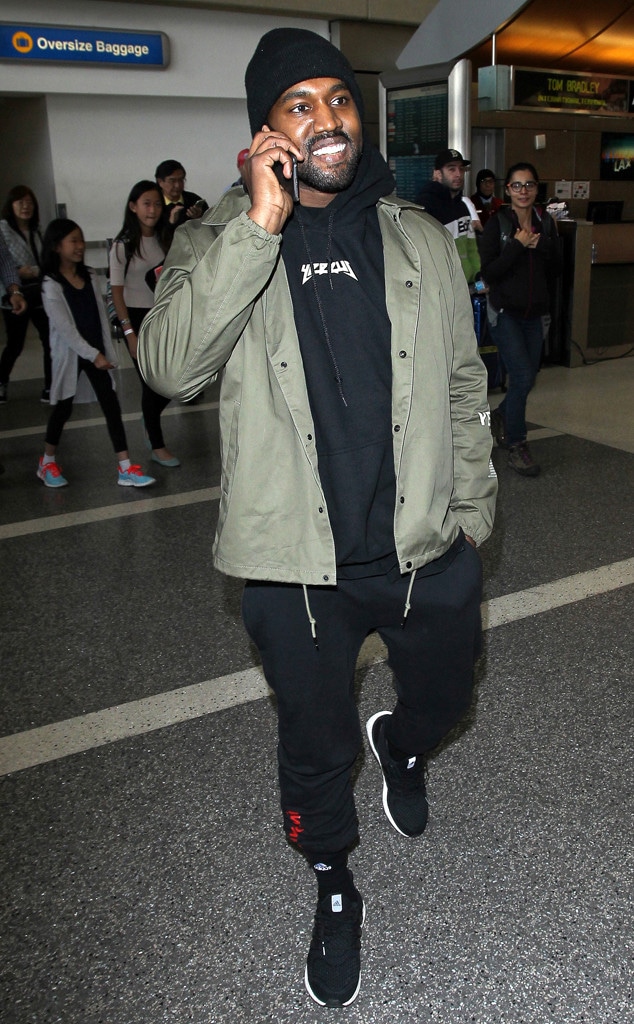 GOME/AKM-GSI
Kanye West is back at home with his family, but his road to recovery isn't over yet.
E! News has learned that the "Jesus Walks" rapper will continue seeking treatment outside of the hospital while he spends time with his kids. "Kanye came home for several reasons," an insider tells E! News. "Saint and North being one. Kanye is feeling better but is seeking outpatient support and help."
The source also tells us that Kim Kardashian and Kanye's kids "are very happy and don't really have any idea what's happening with their dad."
Kanye was released from the hospital Wednesday after being admitted for exhaustion on Nov. 21. The hospitalization came hours after the rapper cancelled the remainder of his Saint Pablo Tour. He voluntarily checked himself in for evaluation after suffering from exhaustion and sleep deprivation. Kanye was with his trainer, Harley Pasternak, at the time, and a source with knowledge of the situation told us at the time that Kanye's hospital visit was under the consultation of his physician.
According the 911 call recording, obtained by E! News, Kanye's physician felt the "Famous" rapper would need to be hospitalized.
Earlier this week after Kanye rested in the hospital for a bit, a separate source told E! News that he was "doing much better" and that his wife was staying by his side. Kanye took his time in the hospital seriously and realized he needed to slow down. A source told us that he just wasn't ready to leave yet.
"Kanye is the kind of person if he gets released and isn't mentally ready he will go back to his old ways and push himself over the limit again," the insider explained. "He needs to keep up with counseling even though he has an intense work schedule. He is just really drained and still weak. He isn't himself."