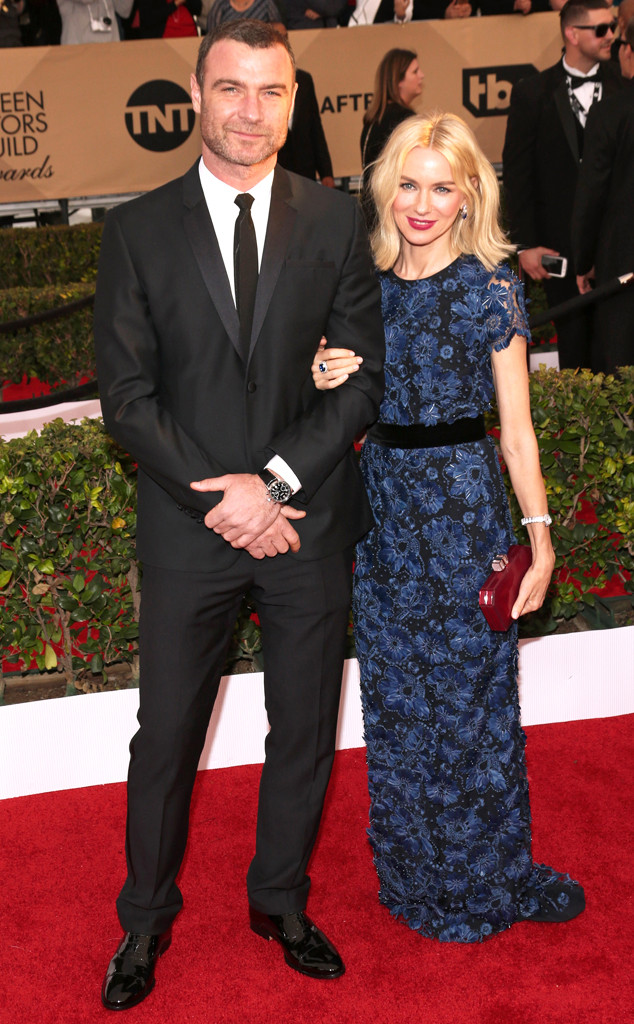 Todd Williamson/Getty Images
Un-comfortable!
In an interview on CBS This Morning Thursday, Liev Schreiber was asked point blank about his breakup with longtime partner and the mother of his children Naomi Watts and while the Ray Donovan actor did not seem very happy about it, he was a good sport while making his first public comments about the split since the couple announced it two months ago.
The two had been together for 11 years and share sons Alexander, 9, and Samuel, 7. Schreiber mentioned Watts by name on CBS This Morning while talking briefly about working with her on The Bleeder, a film based on the life of boxer Chuck Wepner, who inspired Rocky.
"Are you and Naomi in a good place?" co-host Gayle King asked Schreiber.