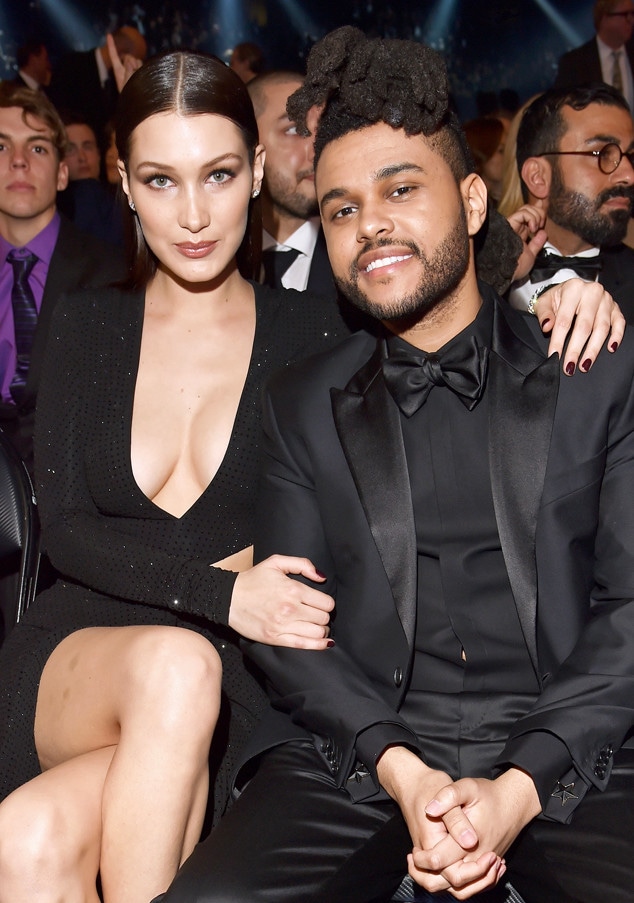 Lester Cohen/WireImage
Love is in the air!
Bella Hadid and the rest of the Victoria's Secret squad are in Paris taping the highly anticipated Victoria's Secret Fashion Show, and the performers, which include The Weeknd, have also arrived. Bella and The Weeknd have broken up, but the brunette bombshell tells E! News exclusively that there are no hard feelings between them.
"This is his second year performing, and I think he's going to kill it," Bella tells E! News when asked how she thinks he'll fare during the show. "There is no awkwardness. He is my best friend, and I am excited because I am walking during his performance."
Talk about an amicable breakup!
But as one of the most romantic cities in the world, Paris makes it hard to forget the love that exists between these two, so a source tells E! News that the "Starboy" crooner and model could still rekindle their relationship. And it turns out that Bella's support for her ex is something that works both ways!
"Bella and The Weeknd have been talking again. The Weeknd sent Bella something special to her room to wish her luck on her big day," the insider spills to us (could it be flowers?!). "He also spoke and texted her today and throughout these past few days in Paris. They are on great terms—not back together but still talking and are still in love with each other."
The source adds, "Getting back together is possible in future. He has been really supportive with her."
Today is the big day, and the insider tells us they're excited to be working the show at the same time. "They are looking forward to doing the show together!"
Perhaps their amicability and nonstop support stems from the unfortunate, but realistic (and common) reason for their split: scheduling issues. "This is not the end," a separate insider said. "They know they needed to officially break things off for a while."
We hope they work it out soon!