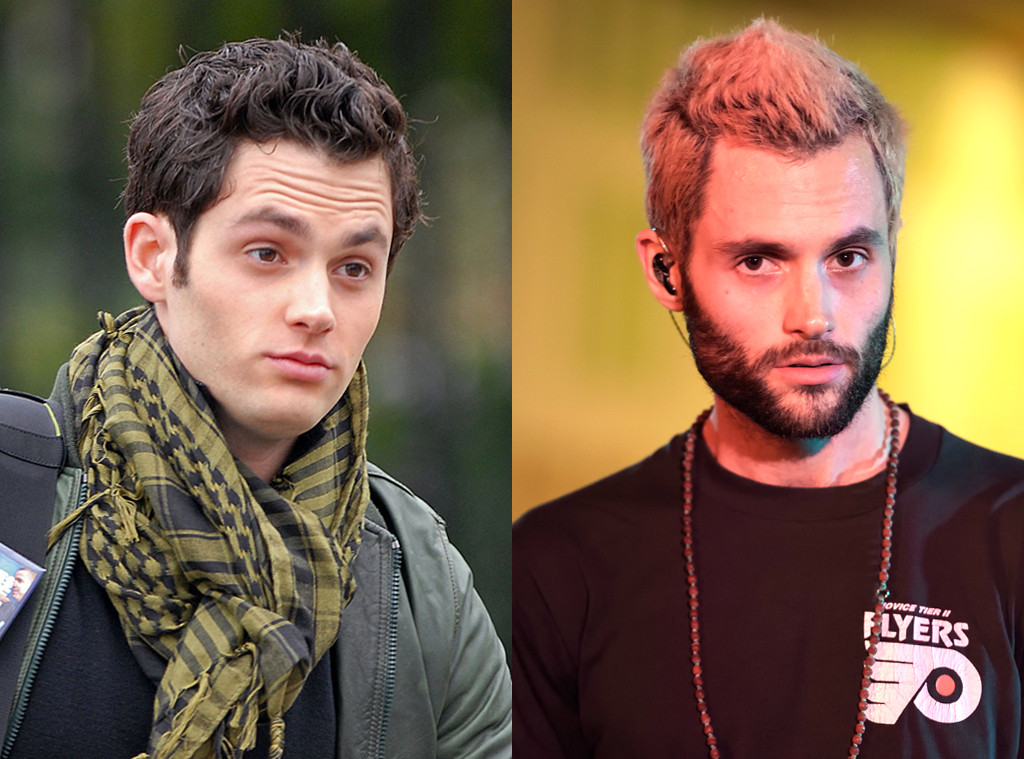 Javier Gil Vieco/PacificCoastNews, BAUER-GRIFFIN
Spotted: Penn Badgley looking nothing like Lonely Boy.
In fact, the actor was giving his Gossip Girl role as Dan Humphrey a run for his money when he debuted a new look during a performance at Miami's Art Basel.
The 30-year-old showed off some serious scruff and a blond 'do while he and his band Mothxr performed at the Life of the Party event which was held at the Brickell City Centre last night.
Badgley sang several tracks from the band's new album like "Touch," "She Can't Tell" and "Victim."
Related:
Blake Lively Would "Enjoy" a "Gossip Girl" Reunion
And while his musical career is clearly top priority these days, Badgley has made it clear that he hasn't put his acting chops on the back burner, either.
During a recent interview with Huffington Post, he explained that he's still interested in acting but he's a "musical person" at heart and taking his singing skills to the stage has been something he's waited for.
"This was always an intention of mine…It's not forced. It's not something that I've been incredibly conscious or precious or deliberate about. It was obviously going to happen."
And even though it's been a hot minute since GG ended back in 2012, he says he's still thankful for the experience he had on the hit show.
"Thus far, my career as an actor has enabled me the time to explore this intention and this passion that I've had. So I'm super grateful to it." As are we.