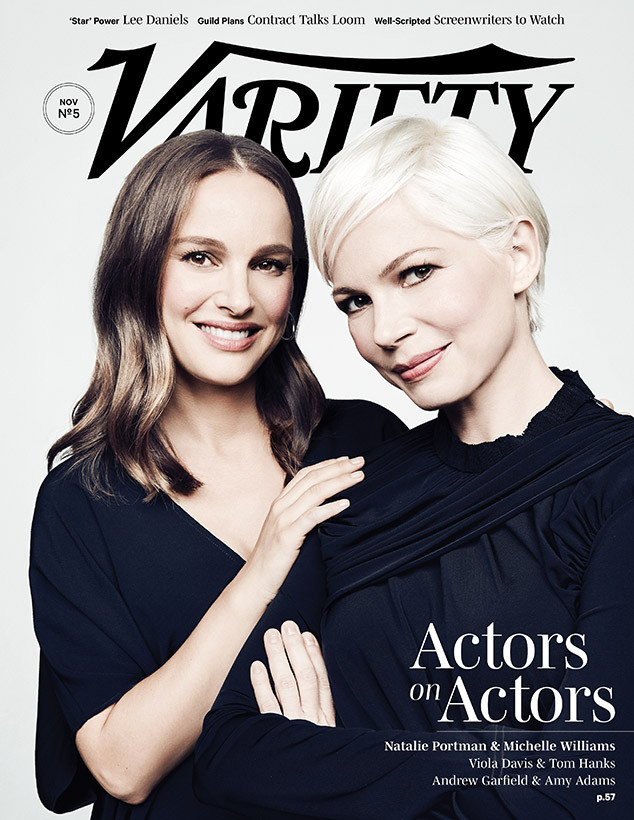 Art Streiber for Variety
Other than the fact that they're both successful actresses, it may not seem like Michelle Williams and Natalie Portman have a lot in common.
However, they do have an interesting similarity between them: they both started in the industry around the age of 11, and they can also both agree it was a far cry from a "normal" childhood.
"It turned out all right. But it isn't a life that I would want necessarily," Williams explained, chatting with Portman in an interview for Variety magazine. "It's a really long way, and not necessarily a very nice one. It's a hard childhood to have—or a lack of a childhood to have."
She continued, "I do love doing it, and I can't really imagine doing anything else. I want to keep doing it. But when I see kids on the set, or when I work with kids in movies, I feel really torn about their role there."